R/V COREGONUS
R/V COREGONUS is the first commercial vessel built by Burger since the cargo ship AMBER in 1963. Built for the Wisconsin DNR, the COREGONUS is replacing the 74-year-old Burger fish tug, the BARNEY DEVINE. This vessel features two trawl winches, net reel, gillnet, Effer crane and a folding-transom dive platform.
Safe and Effective
Burger reliability!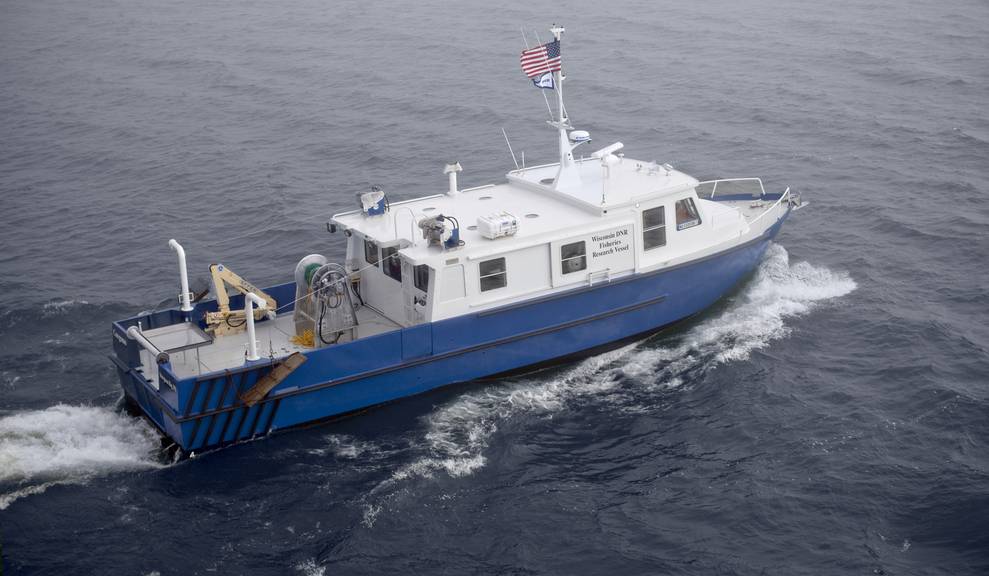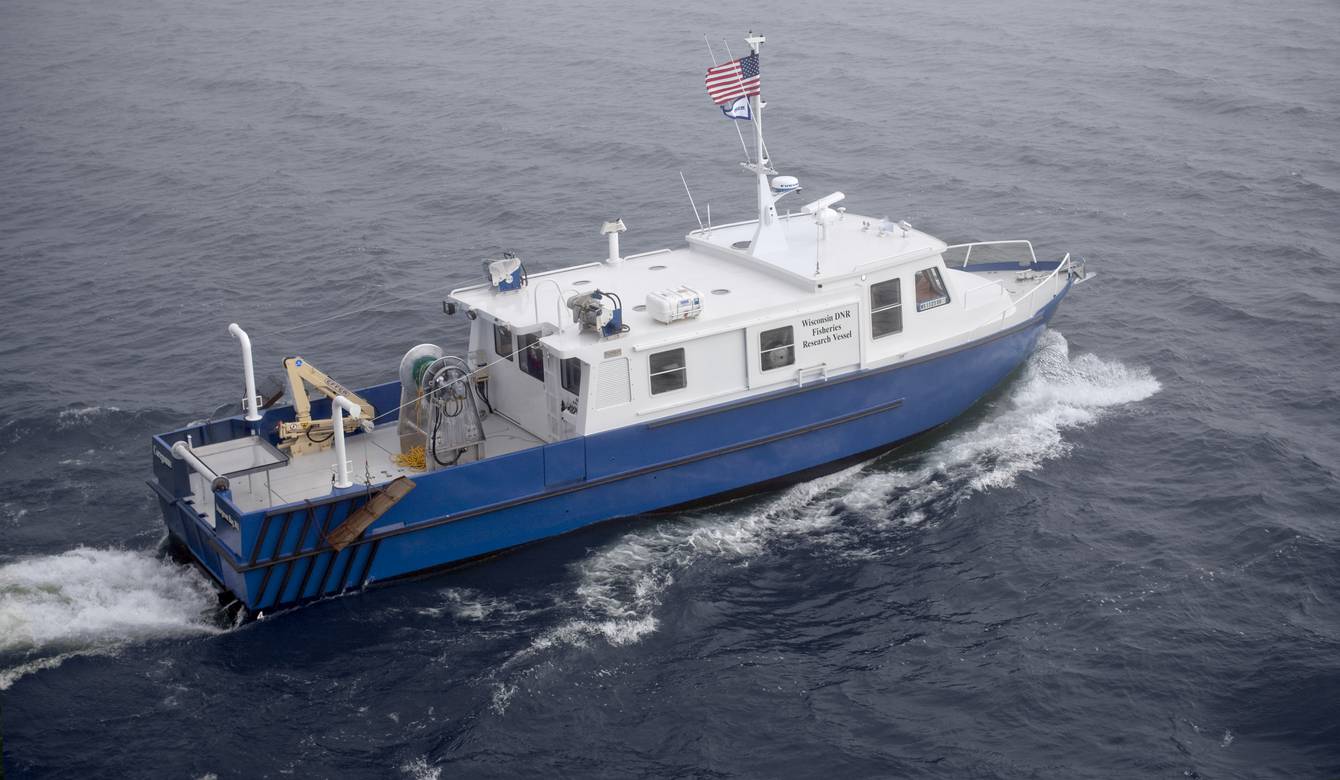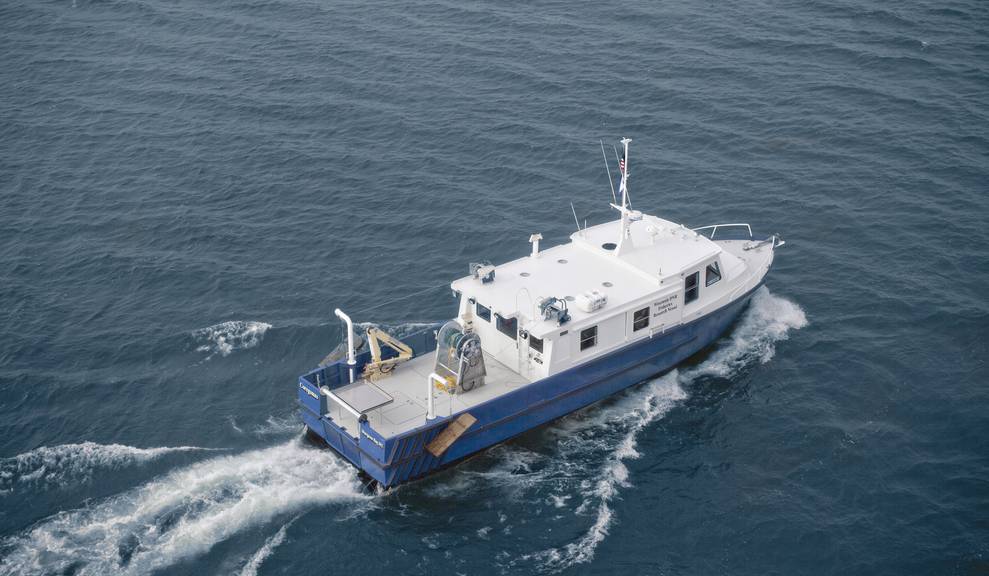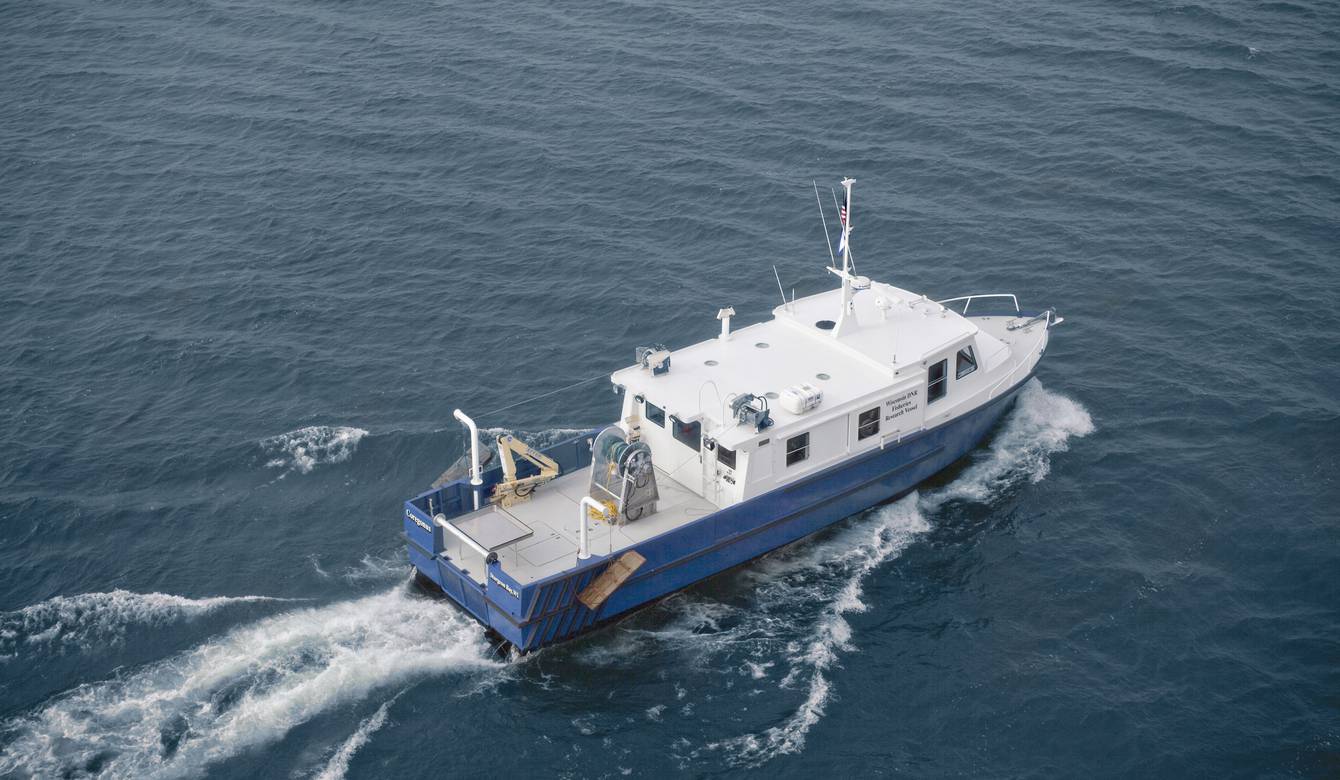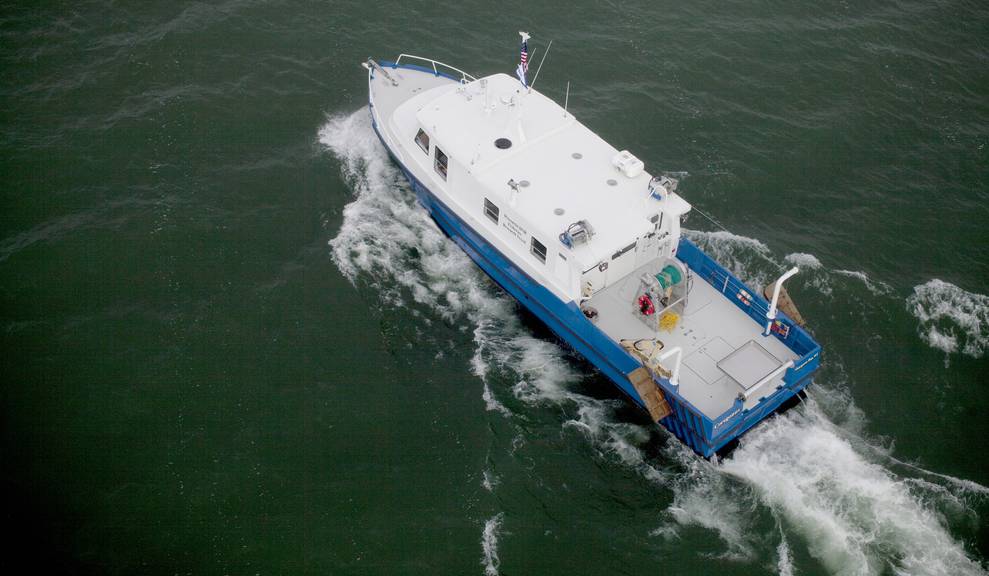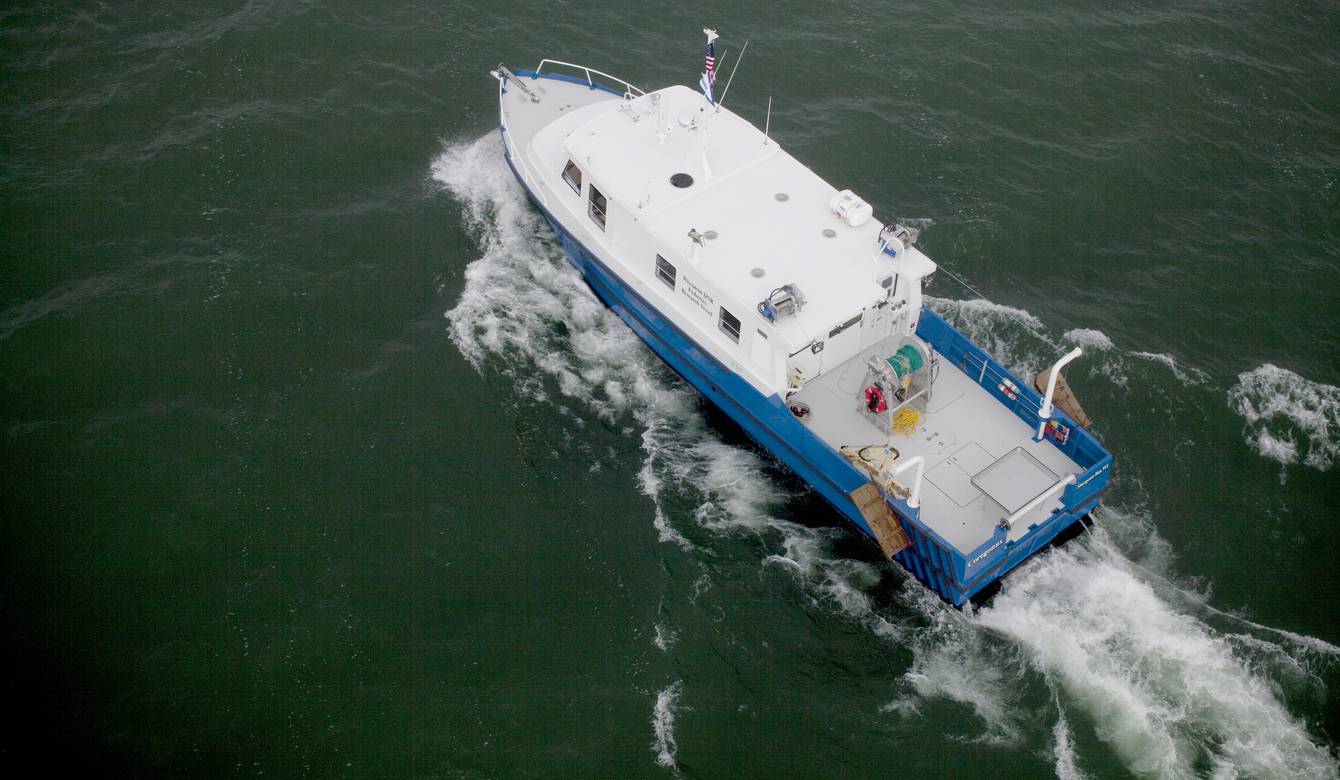 Specifications
Length Overall - 62' 00" (18.9m)
Beam - 16' 08'' (5.0m)
Draft (light ship) - 4' 06" (1.4m)
Displacement (light ship) - 29 LT (29.5 mt)
Displacement (full load) - 34 LT (34.5 mt)
Type - Semi Displacement
Hull and Superstructure Material - Aluminum
Naval Architedt - Seacraft Design LLC
Dimensions, weight, performance and capacities are approximate. Please consult Burger Boat Company for complete details.