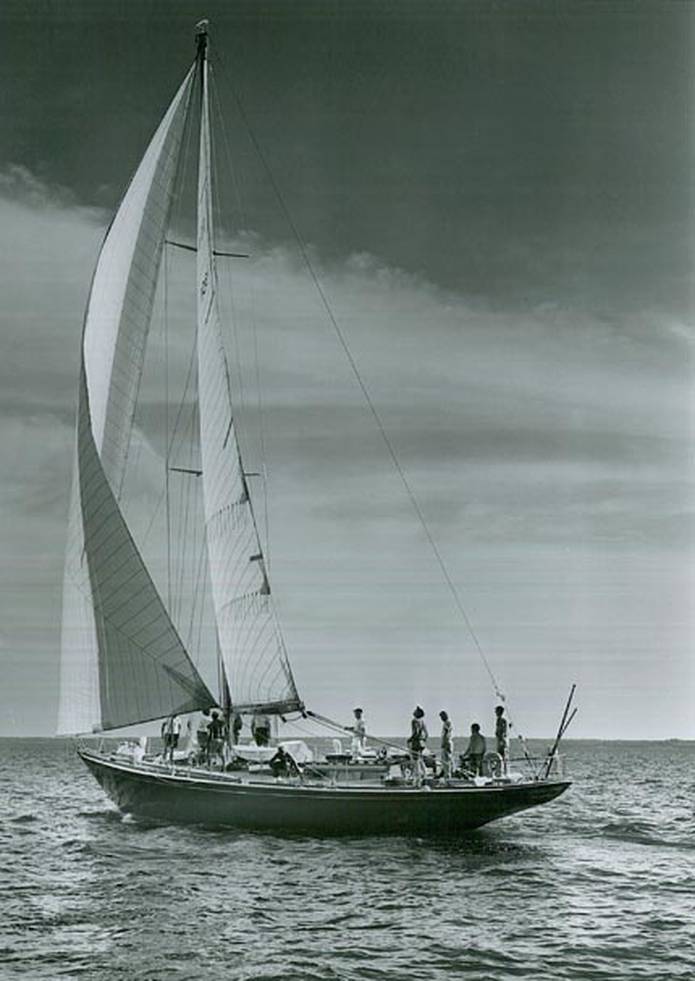 Burger Family Beginnings
To tell the full story of Burger's history, one must go back to when Simon and Margaretta Brauburger left their home in Bad-Homberg-Ober-Erlinbach, Deutschland and emigrated to the United States with their five children, including their youngest son, Henry, then 7 years old.
After arriving in the New World, the family shortened their name to Burger and established a home in New York, where they lived for about ten years. Realizing the climate and topography of the upper Midwest was so similar to their European homeland, the Burger family relocated to Milwaukee, Wisconsin, where many fellow German, Dutch, Norwegian, French, Polish, and Scandinavian immigrants had settled. It was in Milwaukee, at the age of 18, that Henry began honing his skills by apprenticing as a shipbuilder at the Wolf & Davidson Shipyard.
In 1863 — amid the American Civil War — Henry moved 80 miles north of Milwaukee to Manitowoc, Wisconsin; a small community on the western shore of Lake Michigan. There he married Mary Esslinger, the daughter of a prominent German businessman, and formed the H. Burger Shipyard to produce small, 20' to 30' Mackinaw fishing boats for local commercial fishermen. His expertise and penchant for building extremely high-quality vessels quickly became known throughout the Great Lakes.
Between 1866 and 1869, Henry and his small group of craftsmen built and launched several vessels, including the scow MENOMONEE, the schooner FLEET WING, and the schooner S.A. WOOD.
In 1870, during the heyday of wooden sailing ships, Henry and Mr. Greene-Rand consolidated their Manitowoc shipyards to form the Greene-Rand, Burger Shipyard — building among many others, the Schooners CITY OF MANITOWOC and J.I. CASE. This partnership continued until Mr. Rand's death in 1885.
In 1886, Henry took his nephew, George B. Burger, into partnership forming the Burger and Burger Shipyard. In 1887, envisioning the decline of new wooden sailing ships; they purchased the only dry dock in Manitowoc to begin a ship repair business.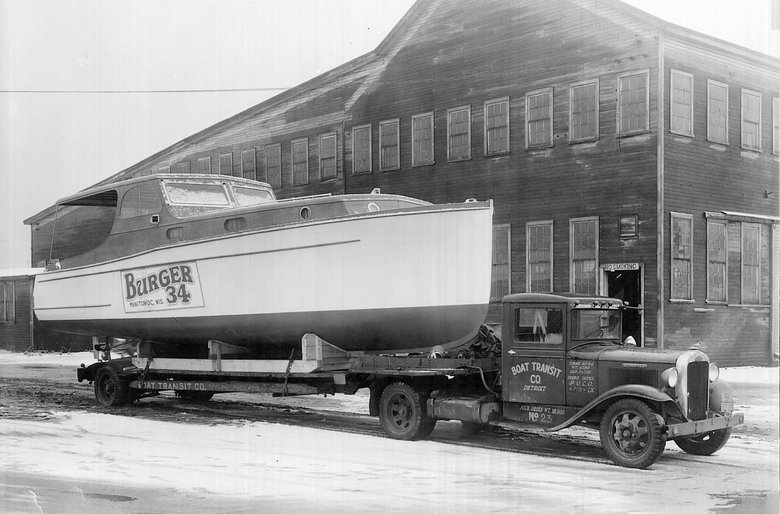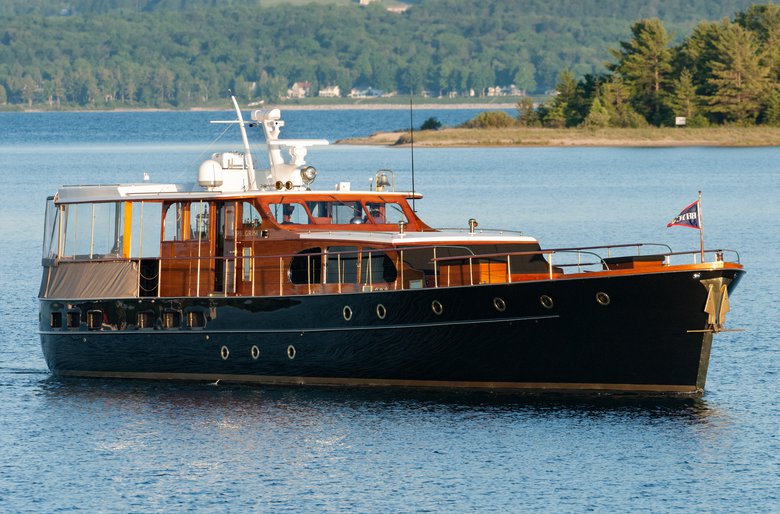 In 1888, the Burger yard launched the LIZZIE METZNER, an 80' three-masted schooner, built of blue oak. That same year, the 171' steamer PETOSKY was launched, defying all superstitions about Fridays being unlucky days for boats. The keel was laid on a Friday, she was launched on a Friday, and her maiden voyage was on a Friday. She was very successful but met with ill fate — destroyed by a fire while being converted into a barge in 1935.
In 1889, Burger launched CORA A, the last full-rigged schooner built on the Great Lakes. In 1890, Burger built and launched the 201' ferry INDIANA for the Goodrich Transportation Company, the largest and by far most successful passenger steamship company on the Great Lakes.
The combination of new construction and ship repair made Burger prosperous during the 1890s when many other shipyards were struggling. As there were no dry docks between Detroit, Michigan and Manitowoc, Wisconsin, and none on Lake Superior, the Burger shipyard had a steady stream of customers with eight to ten ships in line for repairs at any given time.
The company also maintained a large wrecking tug, the JOHN GREGORY, that often brought in profitable repair jobs. The yard boasted a 337' graving dock which could handle vessels of 2,000 tons. In addition, Burger had a set of boxes which would lift vessels of 350 tons, plus a large stock of spars and a spar derrick. Between 1870 and the turn of the century, the Burger brand name appeared on almost 100 new vessels, including steamers, tugs, scows, schooners, and barges. Without question, the Burger name became synonymous with quality and craftsmanship.
In 1902, after almost 40 years in business, Henry B. & George B. Burger sold their shipyard to the Manitowoc Dry Dock Company, which would later become the Manitowoc Company; the world's largest builder of cranes and commercial ice makers.
Although Henry B. retired, the Burger shipbuilding tradition continued. Ten years earlier, in 1892, nephew Henry B. Burger Jr. formed a company in his own name — Henry B. Burger Shipyard — just across the river from his uncle. It is on this site that the current Burger Boat Company has evolved.
Henry Jr. was an innovator and true visionary. While continuing to build small sailing and fishing vessels, he quickly recognized the potential advantages of the newly developed gasoline engine and began installing engines produced by Kahlenberg Brothers of Two Rivers, Wisconsin.
Burger's first motor launch was the 85' cruiser, VERNON JR., built for Vernon Siever of Chicago, Illinois, in 1901. Within ten years, the company was building many 80', 90' and 100' wooden cruisers and had established a reputation for building the world's finest custom motor yachts.
When Henry died in 1914, his wife and four children, Henry C., George M., Walter, and Caroline assumed ownership and management of the shipyard. In 1915, they incorporated as Burger Boat Company.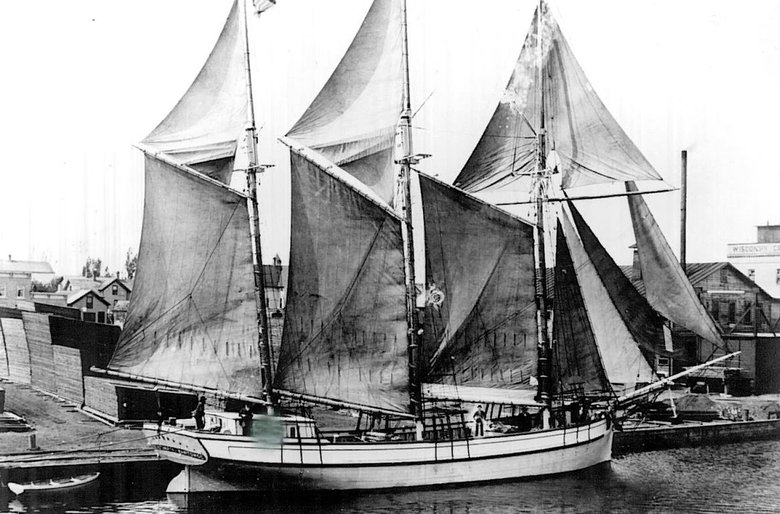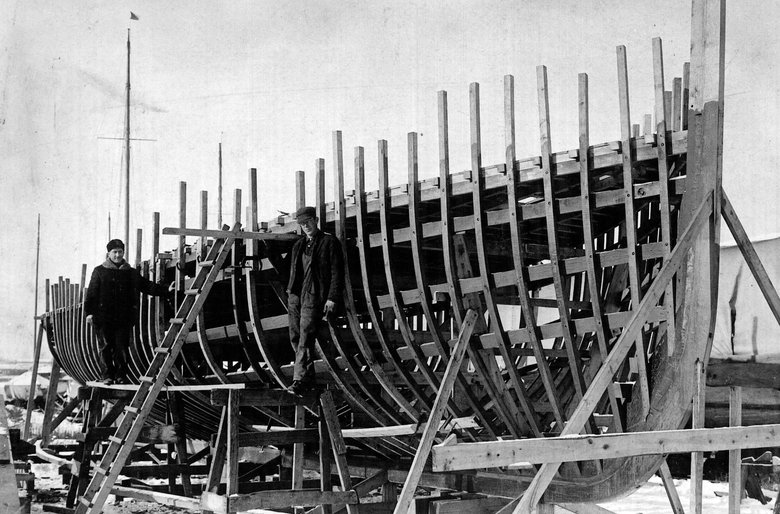 Standing the Test of Time
During World War I, Burger Boat Company's tremendous reputation for wooden shipbuilding was such that the U.S. Navy ordered several wooden minesweepers, sub chasers, tugs, and rescue craft. Burger also built thirteen 90' wooden tugs for the U.S. Army Emergency Corps.
The years following World War I saw many large luxurious wooden cruisers and sailing yachts built for the pleasure market. However, technological developments spurred additional innovation. With the advent of electric arc welding, Burger developed techniques for the construction of all welded steel hulls for pleasure craft. In 1938, Burger built the country's first all-welded steel auxiliary ketch, the 81' TAMARIS.
During the depression years, Burger Boat Company specialized in the construction of steel gill net fishing vessels as these proved to be far more practical than luxury yachts. Burger started another trend that gained immediate popularity when, in 1940, it launched the first flush deck cruiser, the 65' PILGRIM. To this day, PILGRIM has been fully restored and can still be seen cruising the waters of the Great Lakes and the eastern seaboard.
With the arrival of World War II, the U.S. Army and Navy ordered 55 vessels over a five-year period. Utility craft, steel tugs, crash boats, rescue boats, minesweepers, and sub chasers were launched in rapid succession. After the war, Burger devoted its efforts to producing pleasure yachts. Luxury cruisers and auxiliaries were built, and a line of custom and semi-custom yachts were introduced in 1949.
Because of Burger's reputation for innovation and fine yacht building, the Reynolds family of Reynolds Metals Company approached Burger in 1952 to work with an experimental new material, aluminum. The collaboration produced America's first all-welded aluminum vessel, the 36' cruiser VIRGINIA, in 1956.
In 1957, the first all-welded aluminum, shoal draft, centerboard yawl, the 58' DYNA, was built for Mr. Clayton Ewing. Designed by Sparkman & Stephens, DYNA was the first yacht built in the Great Lakes to win the 635-mile biennial Newport to Bermuda race, finishing in just five days, one hour, 40 minutes and 34 seconds — a new course record. DYNA went on to win many races and established numerous records due to weighing 8,600 pounds less than a comparable wooden hull and 10,000 pounds lighter than a comparable steel hull.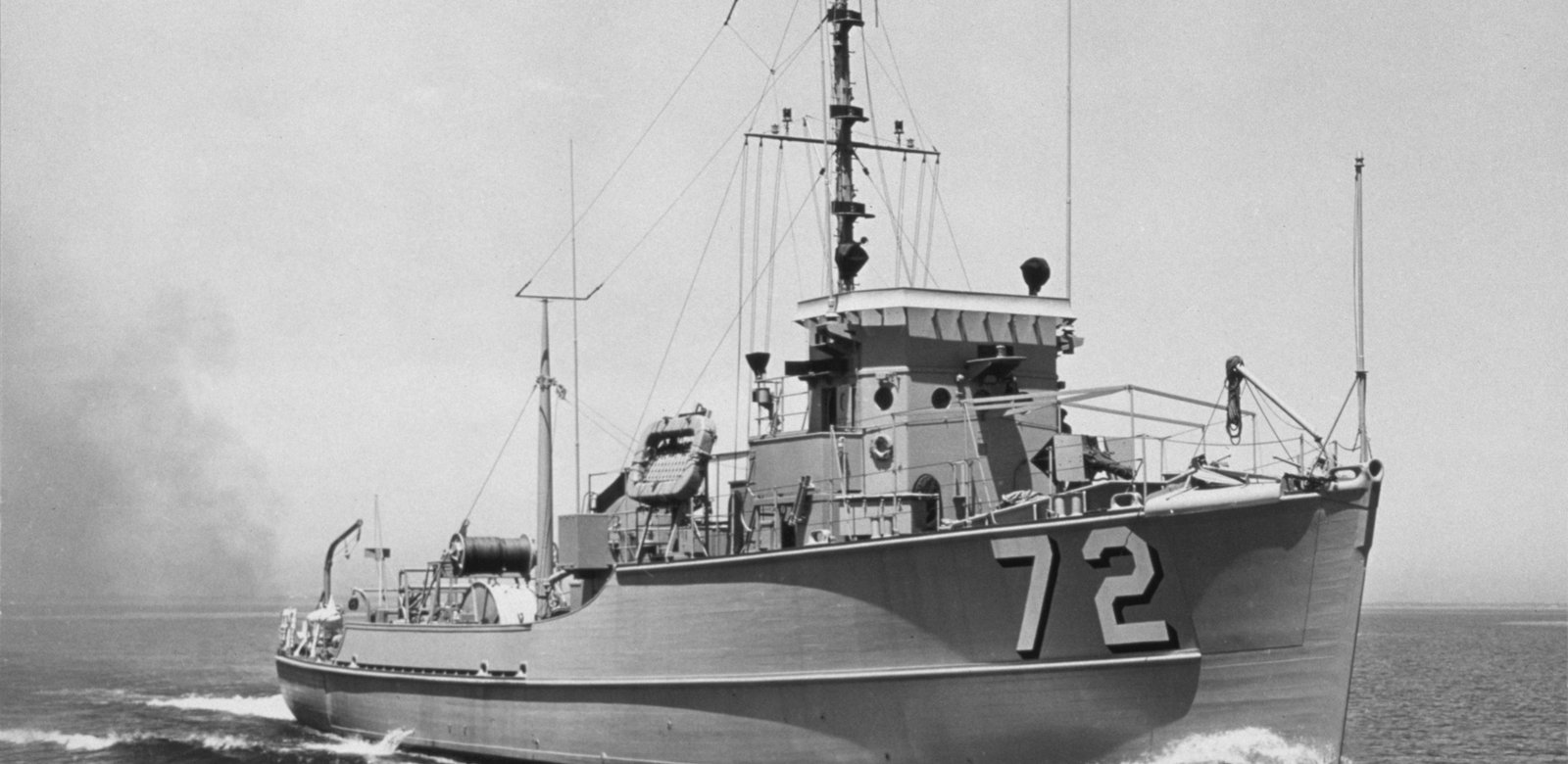 In 1959, the company was reorganized. Henry E. Burger, the son of President Henry C. Burger, became president, and George M. Burger, who was vice-president, stepped aside for his son-in-law, Elias Gunnell II. Eli's father was president of Manitowoc Shipbuilding Company and inventor of the rivet gun. Caroline continued as secretary-treasurer and oversaw accounting. The company became Burger Boat Company, Inc.
In the early 1960s, the company's primary focus was the design and construction of luxury aluminum motor yachts. The heyday of flush decks, cruisers, houseboats, raised, and semi-raised pilothouse motor yachts continued through the sixties, seventies, and into the eighties. During this period, Burger worked with such notable naval architects as Sparkman & Stephens, J.B. Hargrave, C. Raymond Hunt, and Donald O'Keeffe.
The largest aluminum yacht ever built in the U.S. was launched by Burger in 1977, the 125' ARARA for the Illinois Tool Works. Burger's tradition of building high quality aluminum yachts continued. However, in October 1986, due to declining health, Henry E. Burger sold the company to John McMillian, a then current customer building an 86' yacht.
Burger continued to prosper, and for the period between 1985 and 1990, 47% of all the registered motor yachts over 80' built in the U.S. were built by Burger Boat Company.
In April 1989, McMillian sold Burger to United Shipbuilders of America, a newly created subsidiary of Tacoma Boat Building Company. Fresh out of Chapter 11 reorganization, Tacoma's strategy was to expand operations beyond its diminishing military shipbuilding by acquiring Burger and entering the pleasure boating market.
Unfortunately, the unexpected loss of several large naval contracts, along with the newly instituted luxury tax, caused a struggling Tacoma to abruptly suspend operations, and on Friday, November 30, 1990, Burger was ordered to close.
A group of 167 skilled craftspeople and dedicated employees banded together as the Former Burger Workers for the purpose of staying in communication with each other in hopes their company, their pride, and their boat building heritage would someday continue. Fortunately, on Friday, February 5, 1993, 26 months after the closure, the Burger brand was reborn when businessmen David Ross and Jim Ruffolo purchased the assets of Burger Boat Company and reopened the shipyard. Thus, continuing the tradition started in 1863, building custom yachts.
The first yacht under the new management was the 91' raised pilothouse motor yacht WINDRUSH. This eagerly anticipated yacht was so highly acclaimed that at the 1994 Fort Lauderdale International Boat Show it was directly responsible for Burger Boat Company receiving three additional yacht construction contracts.
Excellence on the Horizon
Since its reopening, Burger has experienced tremendous growth and, to date, has built 40 new yachts that can be seen in ports around the world. The Burger shipyard has also been completely transformed. It now features a state-of-the-art manufacturing complex with seven large floor-heated boat building halls of 71,000 square feet (6596 square meters), plus a 50,000 square foot (4645 square meters) joiner shop with a custom built, dual station router and machining center, a pair of highly efficient down draft spray booths, and drying centers. In 2006, a new 500 metric ton capacity MARINE TRAVELIFT® and launching well were erected, making the historic Burger shipyard into a world-renowned showpiece. Also at this time, a new 20,000 square foot (1858 square meters) corporate headquarters building was acquired.
Also occurring in 2006, Burger launched the much acclaimed 144' (43.9m) MIRGAB V. MIRGAB V won the 2006 Yachts International World Yachts Trophy for Best Custom Yacht Between 40m and 50m Award and the 2007 Showboats International Best Semi Displacement Motor Yacht Over 40 Meters Award. Displayed at the 2006 Monaco Yacht Show, MIRGAB V was recognized on the world stage as a showpiece of Burger craftsmanship and design.
With such tremendous growth and expansion, Burger University was initiated in 2006 to provide new and ongoing training in all trades and departments. Several "mentoring" positions were added to complement the initiative of Burger University. In addition to this skill training, a heavy emphasis has been placed on safety training with frequent company-wide meetings to heighten the awareness and accentuate the importance of safety throughout the shipyard. In 2007, Burger again made a major commitment to training and employee retention by instituting LEAN construction practices throughout its operation.
In 2007, another first for Burger was achieved; the launching of the first set of identical twins, Hull 505 and 506, for a client who wanted a vessel on each side of the Atlantic. Once again, these two vessels were met with acclaim and nominated for several industry awards.
On August 16, 2007, Burger Boat Company announced the retirement of David Ross, then co-president with James (Jim) M. Ruffolo, who undertook the full responsibility of the presidency and, soon thereafter, president and CEO. At the time of these changes, an experienced client/yachtsman became the majority owner.
In 2008, Burger launched two yachts: INGOT, a 153' (47m) Tri-Deck, and TÒ-KALÒN, a 101' (31m) Enclosed Bridge Motor Yacht. TÒ-KALÒN, a contemporary-styled custom Enclosed Bridge Motor Yacht, was built for speed for an experienced yachting family from the United States. The Burger Design Team joined forces with Cor D. Rover Design as the exterior stylist and Donald L. Blount & Associates to develop a vessel that is both elegant and technologically advanced. TÒ-KALÒN incorporates extensive use of strong, lightweight materials and carefully calculated design and engineering parameters. INGOT premiered at the 2008 Fort Lauderdale International Boat Show and was extremely popular at the 2009 Monaco Yacht Show.
In 2009, Burger launched SYCARA IV; a 151' (46m) Fantail Motor Yacht. The owners of SYCARA IV were committed to recapturing the splendor, grace, and charm of an era gone by, when one could relax and enjoy the simple pleasures of yachting. Their inspiration for SYCARA IV was a beautiful, traditionally styled, early 1920s era Fantail Cruiser.
With the decline in overall worldwide economic activity in 2008, Burger looked back in its storied history, which includes building many exceptional commercial vessels, and made the decision to diversify its product offerings to include not only custom yachts but also commercial vessel construction and vessel refit and repair. It is ironic that the first new commercial contract awarded to Burger was for the R/V COREGONUS, a 62' welded aluminum vessel for the Wisconsin Department of Natural Resources to replace the R/V BARNEY DEVINE, their 75-year-old Burger! Since her delivery in 2011, Burger has delivered 8 additional new commercial vessels and has built a reputation of high-quality new construction and exceptional refit and repair services for vessel of all types, be they yachts or commercial vessels.
The 142' (42.7m) Motor Yacht SEA OWL and the 140' (42m) LADY GAYLE MARIE were launched in 2010. SEA OWL was a collaboration between the Burger Design Team, Vripack in the Netherlands, and the UK-based Andrew Winch Design, while LADY GAYLE MARIE was the third new Burger build by the current owner.
In late 2017, Burger delivered NORTHLAND, a 103'-6" (31.5m) steel and aluminum explorer yacht designed by Luiz de Basto of Miami, Florida. NORTHLAND has extensively traveled the east coast of the United States as well as the South Pacific and is currently plying the waters of the North Atlantic.
In 2018, Burger delivered another new and innovative project, BLUE BOAT HOME, to her excited owner. BLUE BOAT HOME is a 48'-8" (14.83m) cruiser designed for an owner/operator and features Vripack's patented Slide Hull, which has been proven in the North Sea and provides a smooth ride in most any conditions.
Burger's second 48 Cruiser, BLUE, which features a De Basto Designs interior, was delivered to her new home in August 2019. In late 2021, the Burger 50 Cruiser, SET FREE, was delivered to her new owner. SET FREE immediately set off on the Great Loop of Eastern North America.
The construction of high-quality commercial vessels, as well as vessel refit and repair projects, remain an important part of Burger's history and legacy moving forward. Since reinstituting commercial vessel construction in 2010, Burger has delivered nine commercial vessels, including the all-welded aluminum R/V COREGONUS , three all welded steel passenger vessels (CHICAGO'S LEADING LADY, CHICAGO'S CLASSIC LADY, and CHICAGO'S EMERALD LADY), the all-welded steel R/V ARCTICUS for the US Geological Survey, the steel passenger vessel LUCIA for use in the Chicago River, aluminum hull and superstructure sub-assemblies for two all-electric vessels to the Maid of the Mist boat tours (NIKOLA TESLA and JAMES V. GLYNN) in Niagara Falls, NY, and NEEBISH ISLANDER III, a steel 15 car ferry to the Eastern Upper Peninsula Transportation Authority in Michigan.
Burger is currently building two 180' Motor Yachts that are exciting examples of Burger's continuing creativity and features expansive interior and exterior spaces for its owner and guests, while its mechanical features are intended to make the cruising experience even more comfortable.
For one to recognize, appreciate, and value that Burger is a true custom builder is to look at the variety of yachts and commercial vessels that have been designed and built since its founding in 1863. Working with in-house designers and engineers, and highly acclaimed designers from around the world, Burger continues to raise the bar in quality and innovation.