SYCARA IV
From the moment one boards SYCARA IV they are transported back in time to the elegance and luxury reminiscent of yachting in the Art Deco Era. The Main Salon features a grouping of lounge furniture arranged for conversation. As a complement to this entertainment space there is a curved, leather upholstered bar featuring custom crafted stainless steel bar stools.
Yacht of Distinction
One of the first things you notice is the beautifully detailed Madrone Burl raised wall panels enhanced with inlaid Macassar Ebony and accented with Paduak molding which contrasts with fresh glossy white painted surfaces. Teak and Maple flooring coupled with custom off white carved geometric wool carpet completes the background for a color scheme of off white, cream, light gold and taupe neutrals accented with dark rich blue tones creating a traditionally nautical aura to this vessel. The door surrounds and featured cabinet pieces are exquisitely adorned with polished stainless steel detailing which in addition to the jewelry quality door hardware adds a touch of glamour to the areas.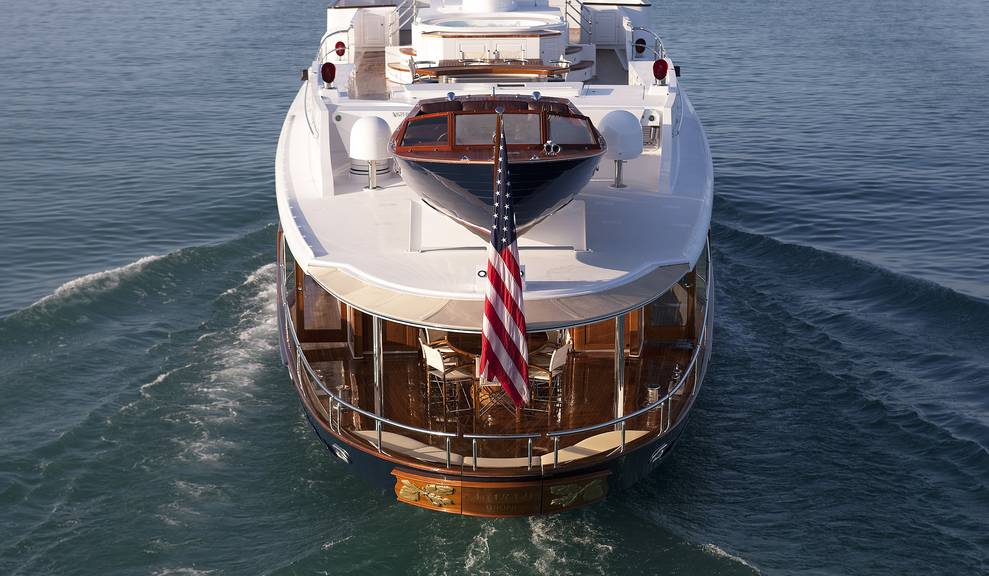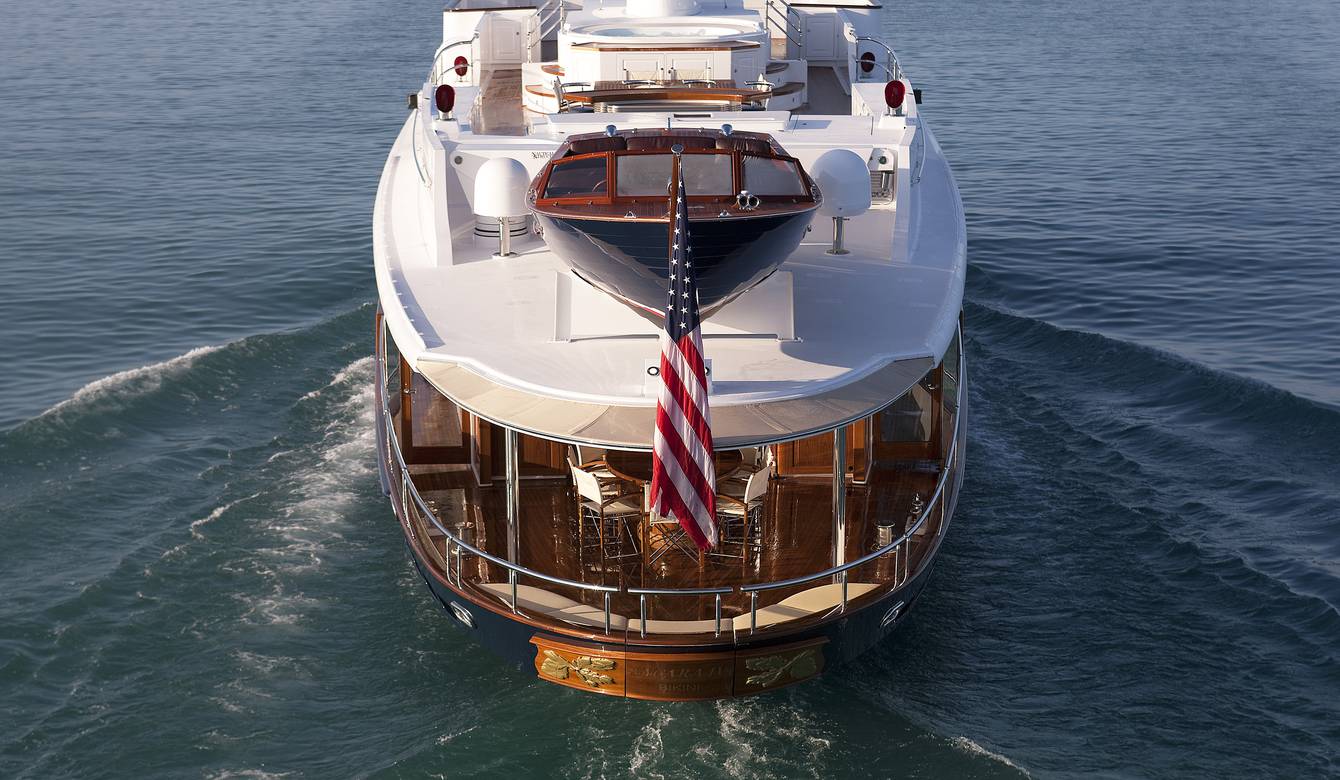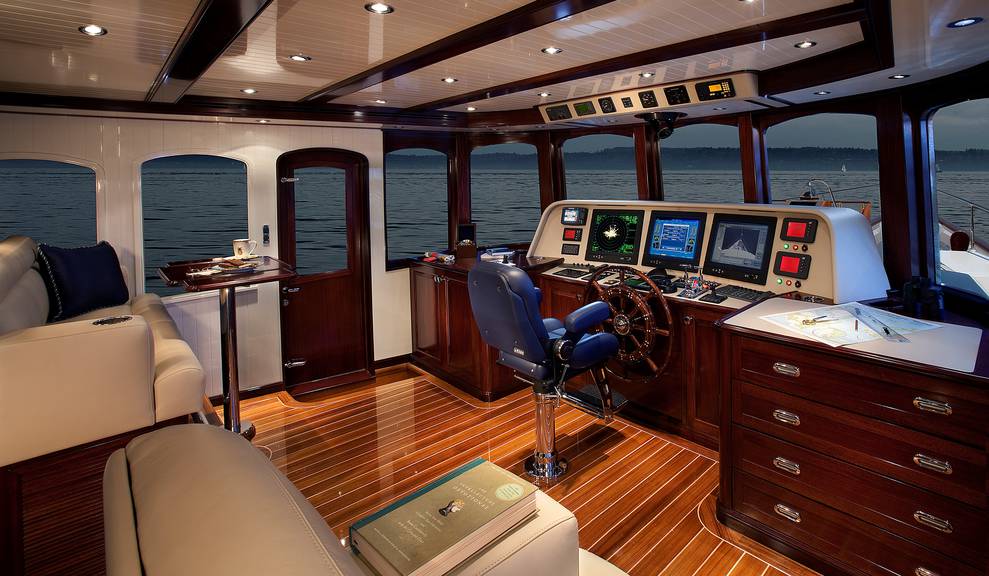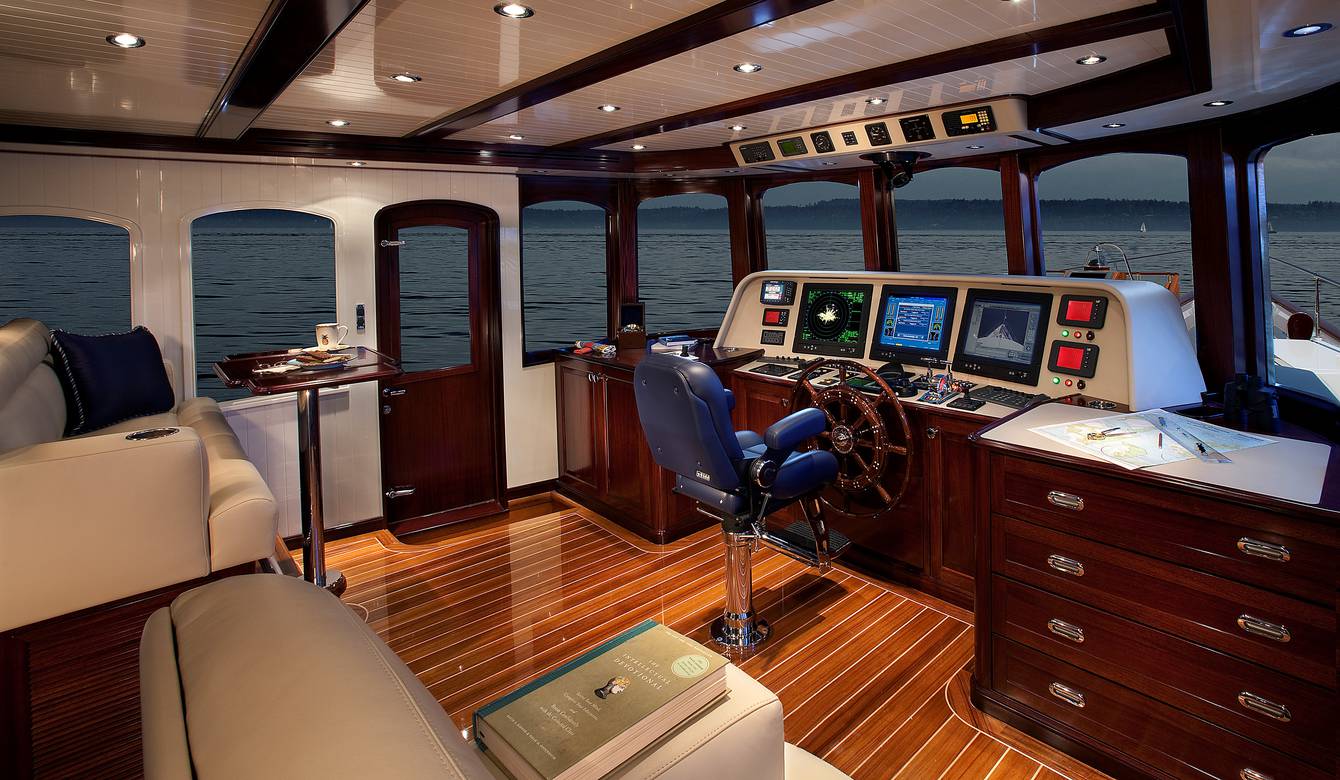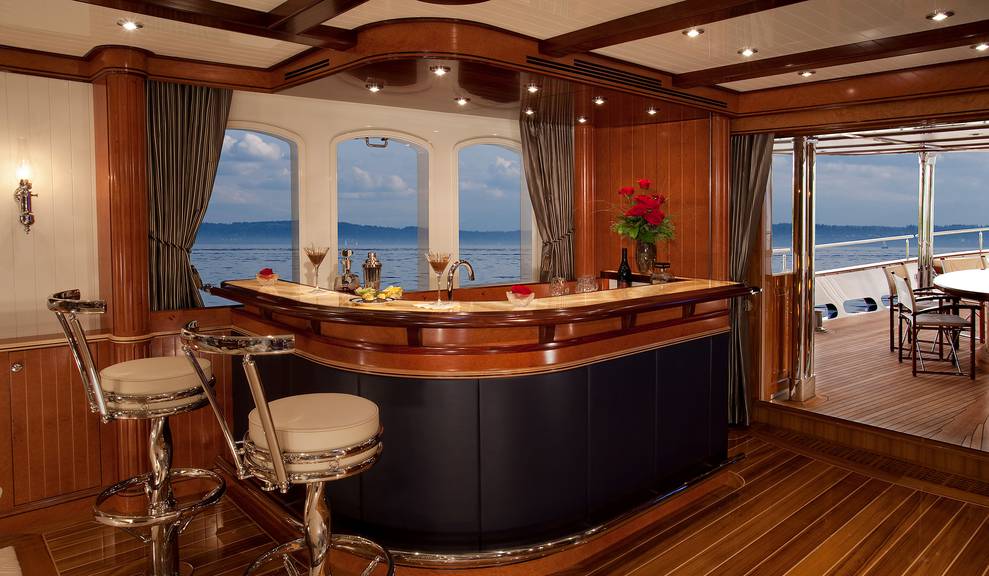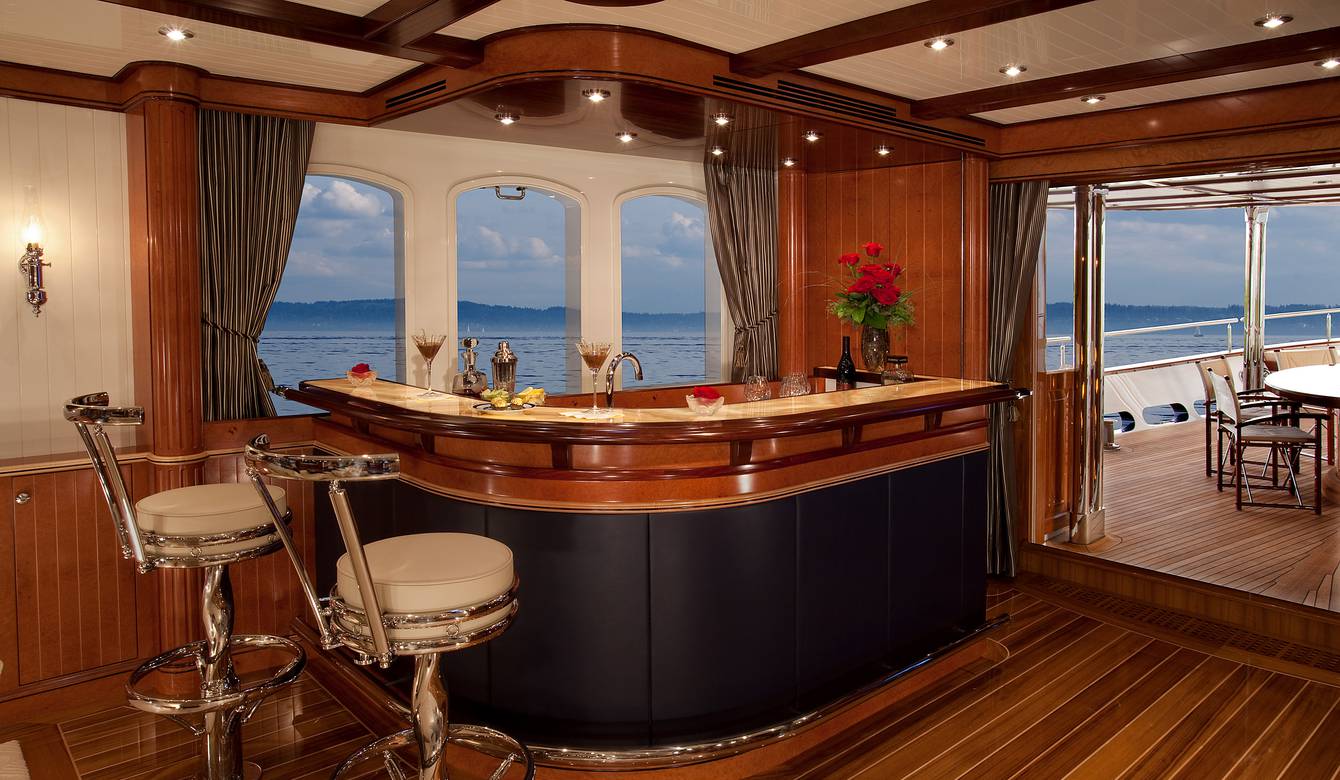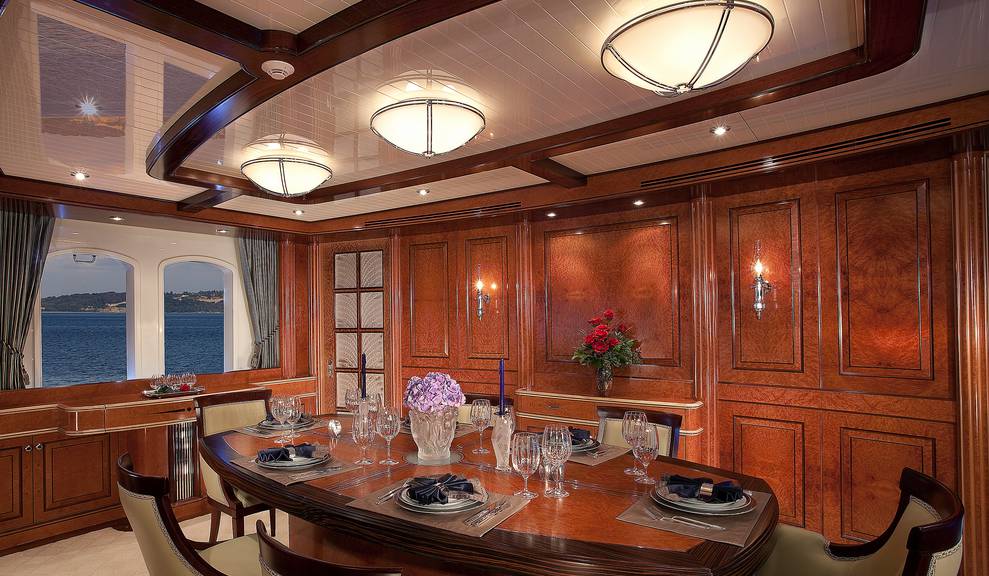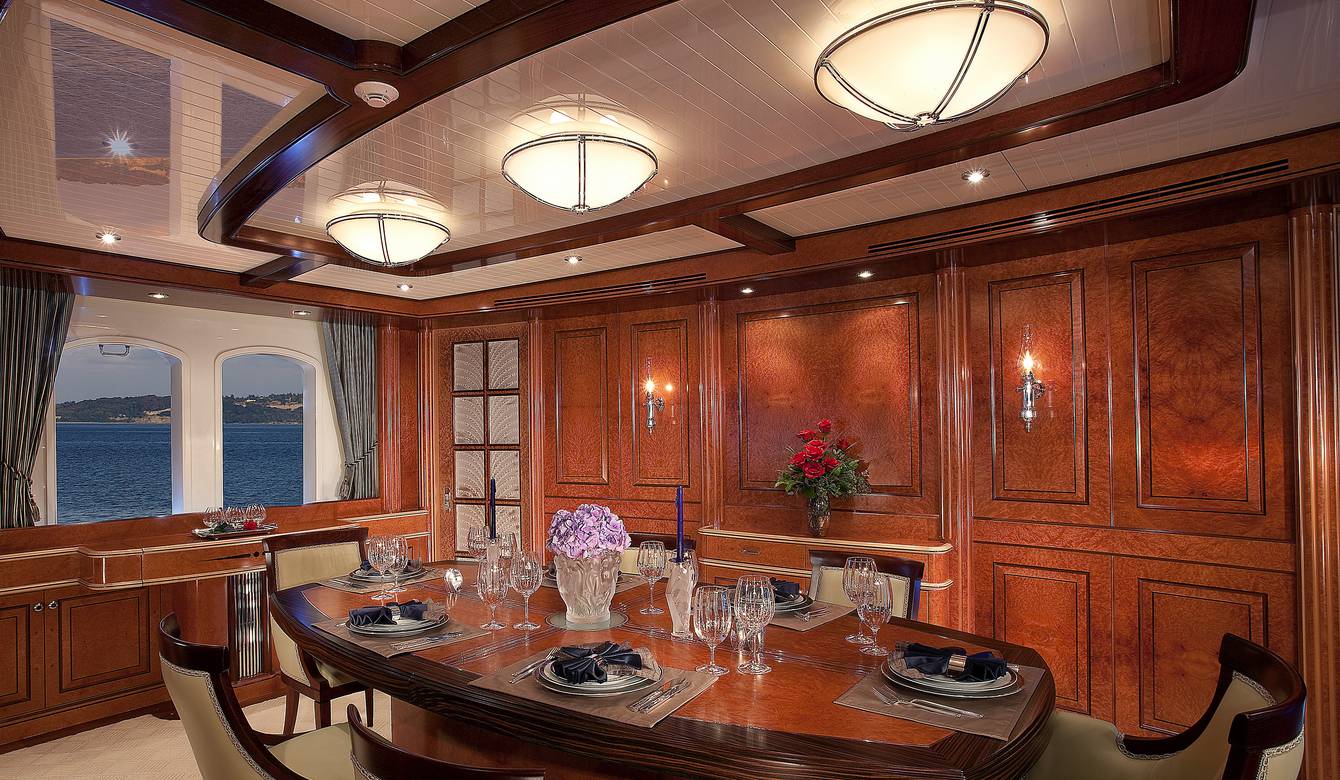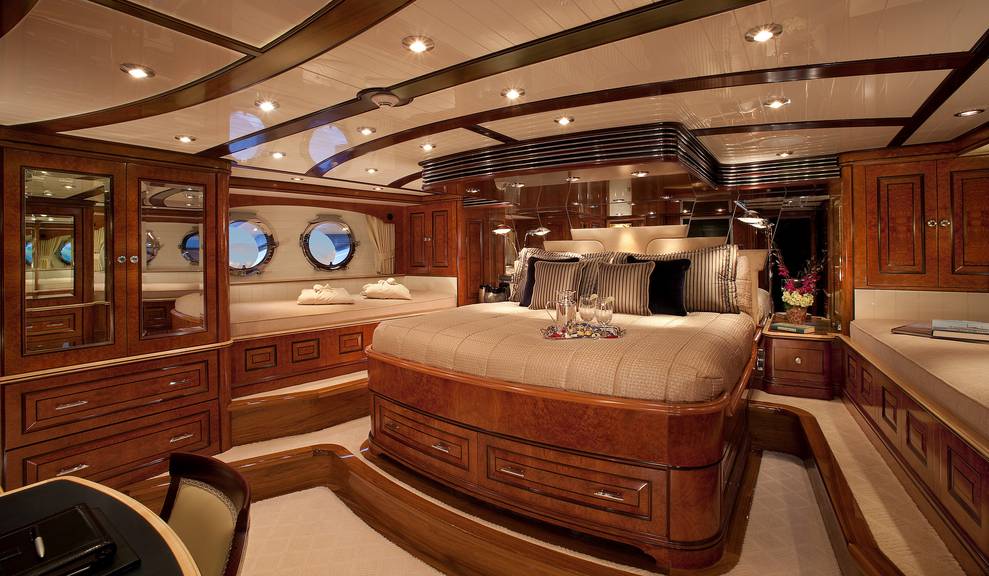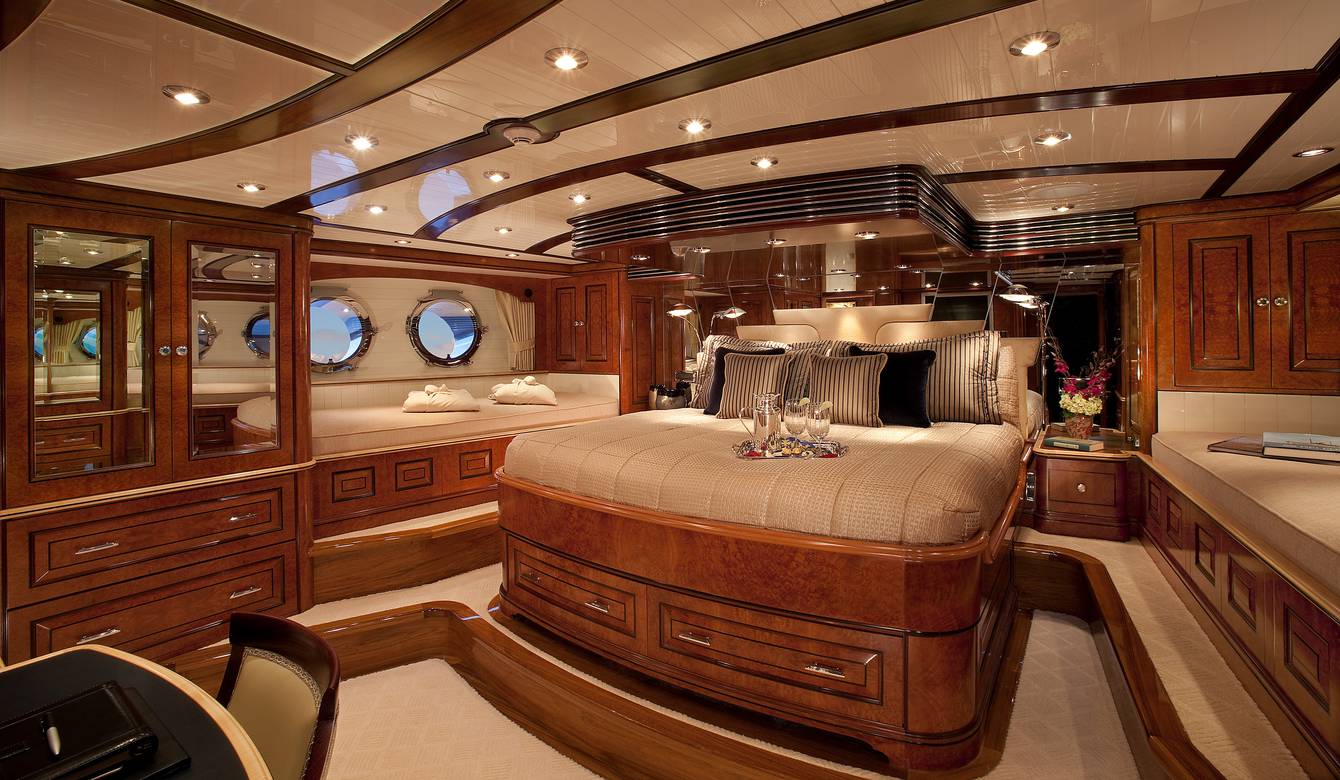 Specifications
LOA - 151' 03" (46.1m)
Beam - 27' 01" (8.3m)
Draft (Full Load) - 6' 02" (1.9m)
Displacement Maximum - 208 Long Tons
Gross Tonnage - 271 GT ITC
Cruise Speed - 12 Knots (Approx.)
Max Speed - 14 Knots (Approx.)
Long Range Cruise - 10 Knots
Range - 1,700 NM @ 12 Knots
Range at Long Range Cruise - 2,400 NM @ 10 Knots
Fuel Capacity - 4,270 U.S. Gal. (16,160 l)
Fresh Water - 1,500 U.S. Gal. (5,680 l)
Clean Oil Capacity - 120 U.S .Gal. (450 l)
Waste Oil Capacity - 120 U.S. Gal. (450 l)
Black and Grey Water Holding Capacity - 560 U.S. Gal. (2,120 l)
Exterior Deck Area - 2,501 Sq. Ft. (232 m²)
Interior Area - 2,930 Sq. Ft. (272 m²)
Exterior Styling - Ken Freivokh Design / Burger Design Team
Naval Architecture - Bruce King / Burger Design Team
Interior Design - Ken Freivokh Design / Burger Design Team
Class - ABS A1, Yachting Service, AMS
Dimensions, weight, performance and capacities are approximate. Please consult Burger Boat Company for complete details.
View Brochure