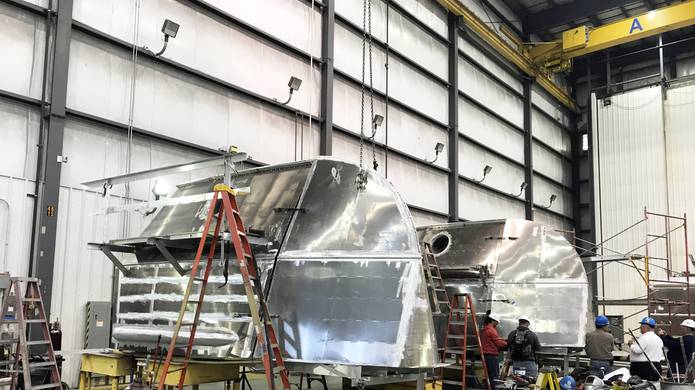 Maid Of The Mist
Burger Boat Company was contracted to fabricate the hull and superstructure modules for the new Maid Of The Mist Passenger Vessels, the JAMES V. GLENN and NIKOLA TESLA. These modules were then shipped to Buffolo, New York where they were lowered into the Niagara River Gorge for final assembly by the Maid Of The Mist team. The JAMES V. GLYNN and NIKOLA TESLA are the first all electric passenger vessels in the United States and went into operation in October 2020.
To learn more, visit Maid of the Mist.
Maid of the Mist
Burger Boat Company is proud to be a part of the these exciting new passenger vessels.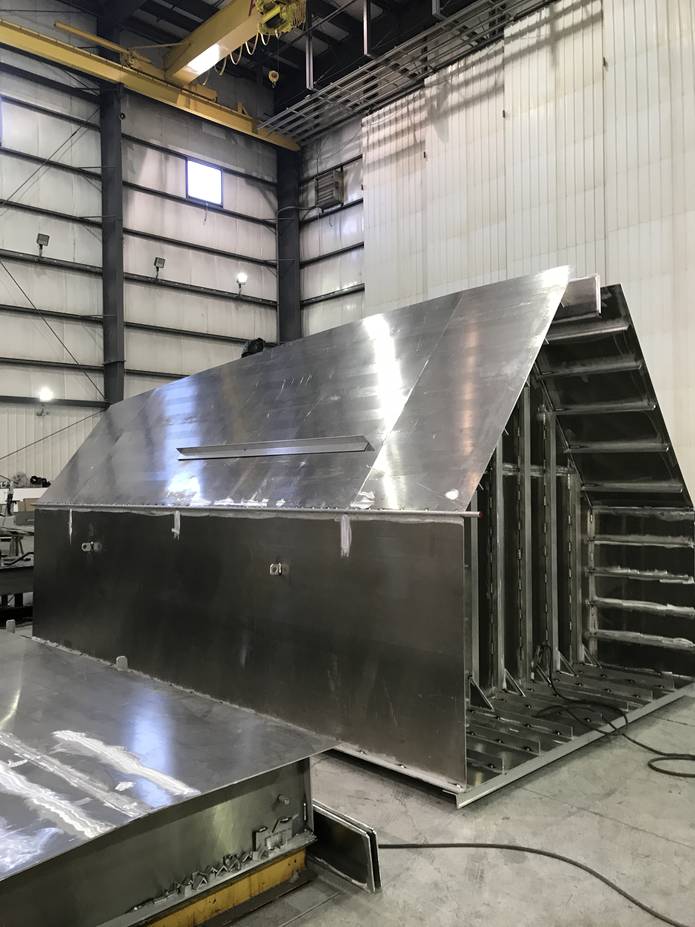 Specifications
General
Owner/Operator: Maid of the Mist
Builder (modules): Burger Boat Company
Designer: Data Propulsion Services
Type: Aluminum catamaran tour vessel
Crew: 6
Passengers: 600
Length: 90' 6"
Beam: 34' 4"
Draft: 5' 9"
Service Speed: 8 knots
Max Speed: 11 knots
Capacities
Potable water: 105 gallons
Black/Gray Water 105 Gallons
Propulsion
Electric propulsion motors: 2x Ramme Electric Machines, 200 kW
Batteries: 2x Spear Power Systems Lithium-ion batteries, 158 kW
Thrusters: 2x Veth VL-200E azimuth L-Drive
Bow Thrusters: 2x 60 kW Naiad Dynamics model 20 right angle thruster
Navigation/ Communication
Display: Furuno Navnet TZTouch 15" display
VHF Radio: Motorola
UHF Radio: Motorola
Radar: Solid state Doppler
Depth: 2x Thru-hull depth transducer
Other Key Equipment
Distribution System: ABB EP Industrial Solutions low voltage
Charging Connection: Cavotec SA
Charging transformer: Transfor SA
Dimensions, weight, performance and capacities are approximate. Please consult Burger Boat Company for complete details.