R/V ARCTICUS
The R/V ARCTICUS replaces the 38-year-old Grayling, bringing the USGS Great Lakes Science Center (GLSC) large vessel fleet up-to-date. The R/V ARCTICUS is stationed at the USGS base in Cheboygan, MI and incorporates modern marine standards and state-of-the-art technology to safely and effectively conduct fishery research.
Check out this article from the Wisconsin Marine Historical Society:
The ARCTICUS' Galley Is Home to the Only Arctic Grayling on the Great Lakes
Safe and Effective
Burger reliability!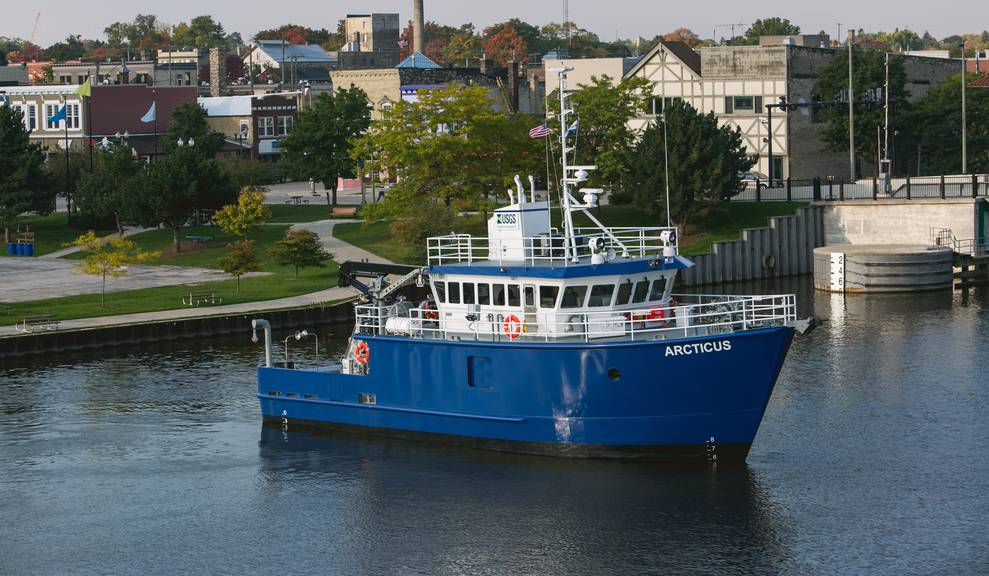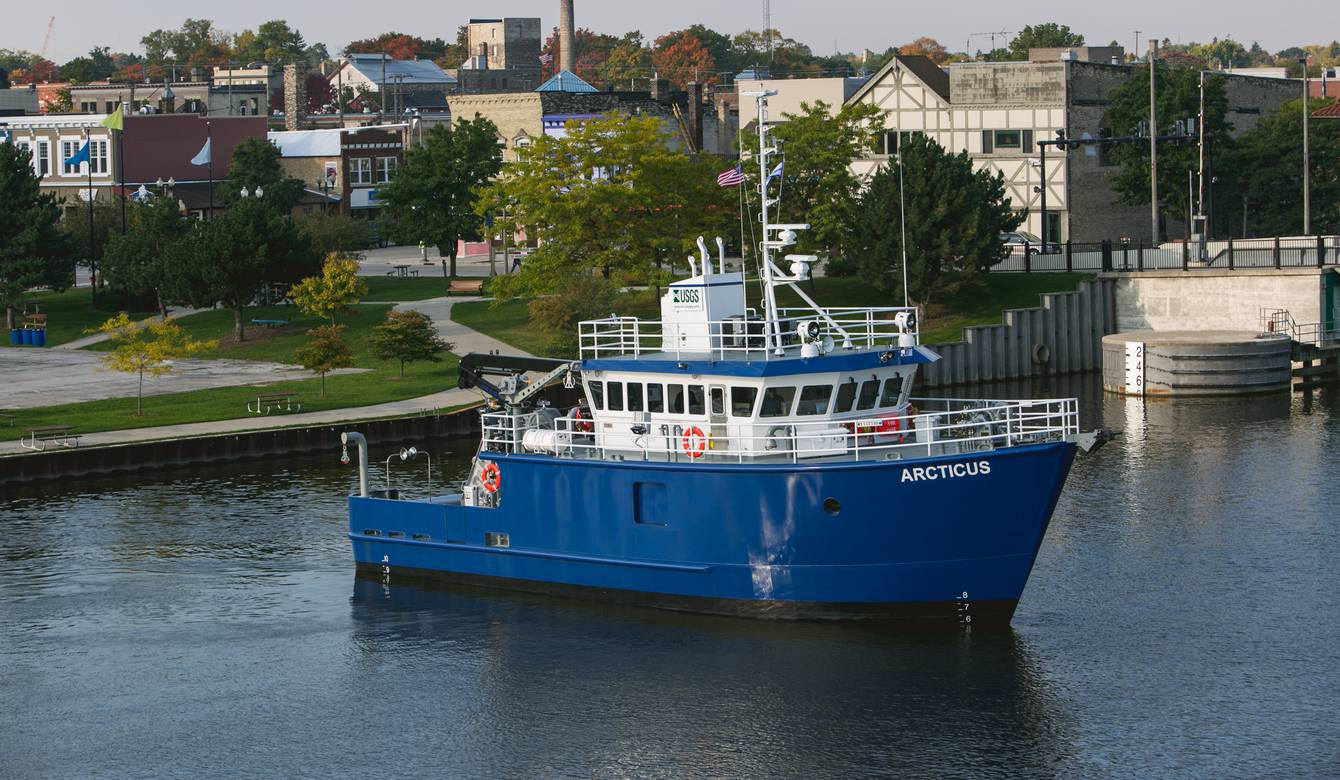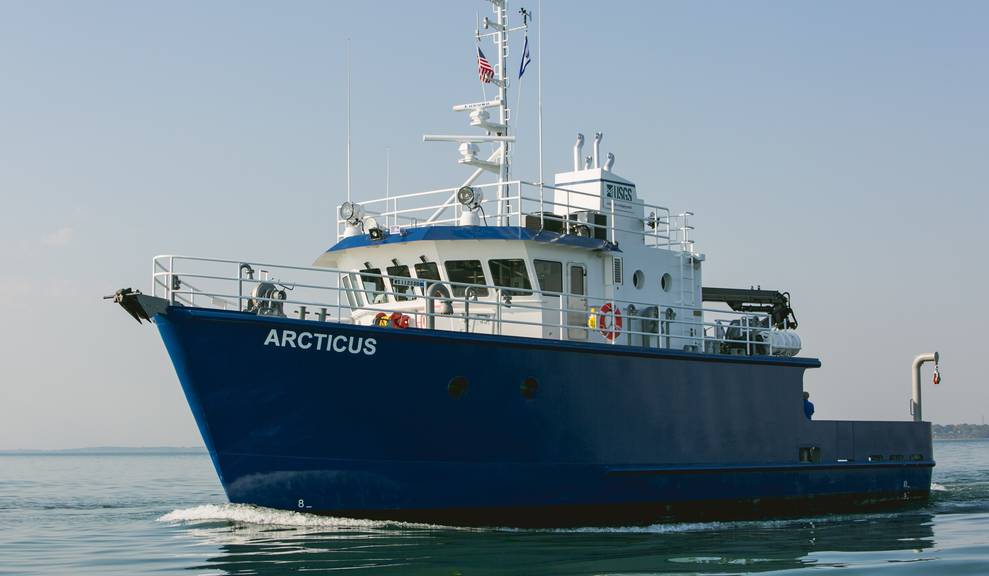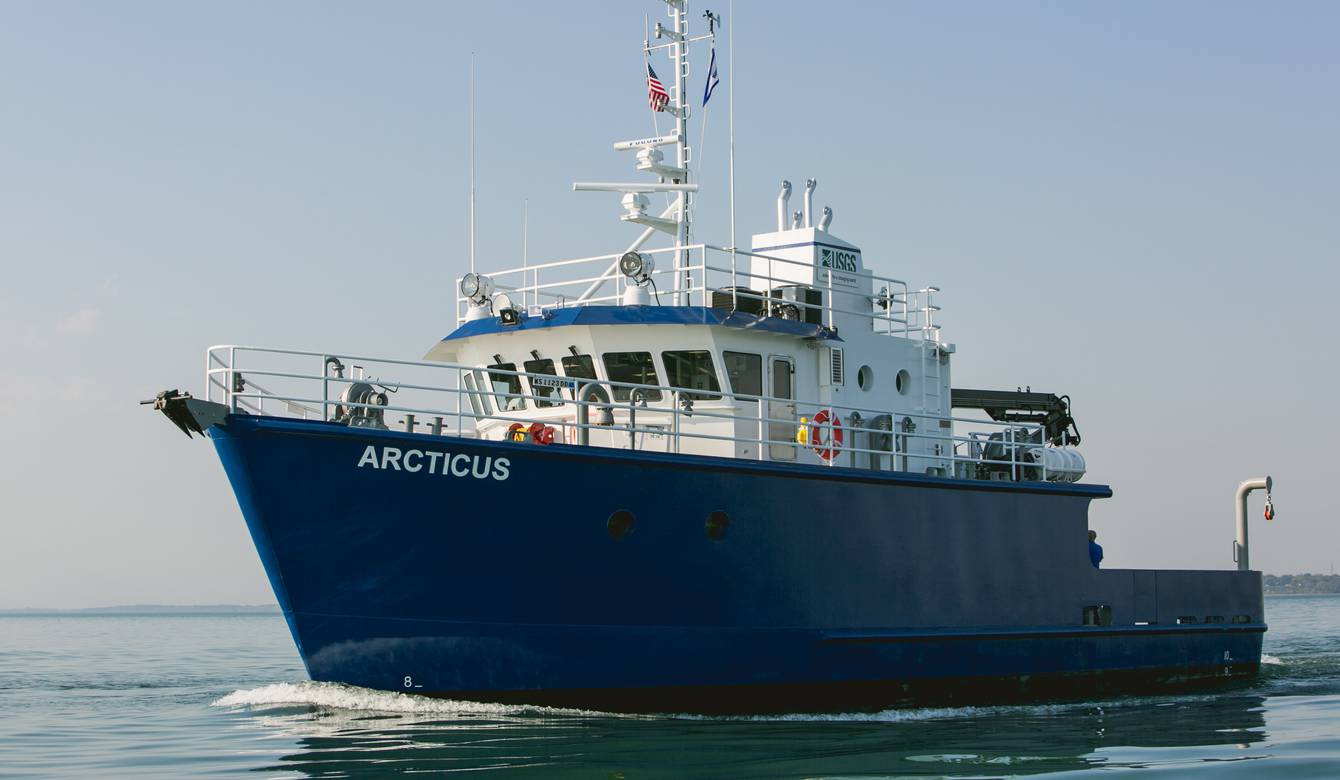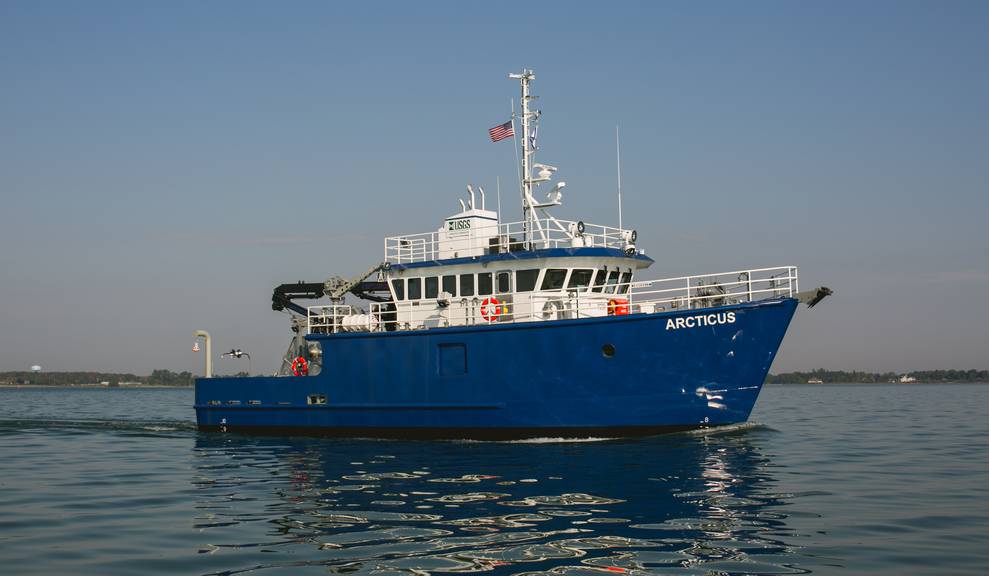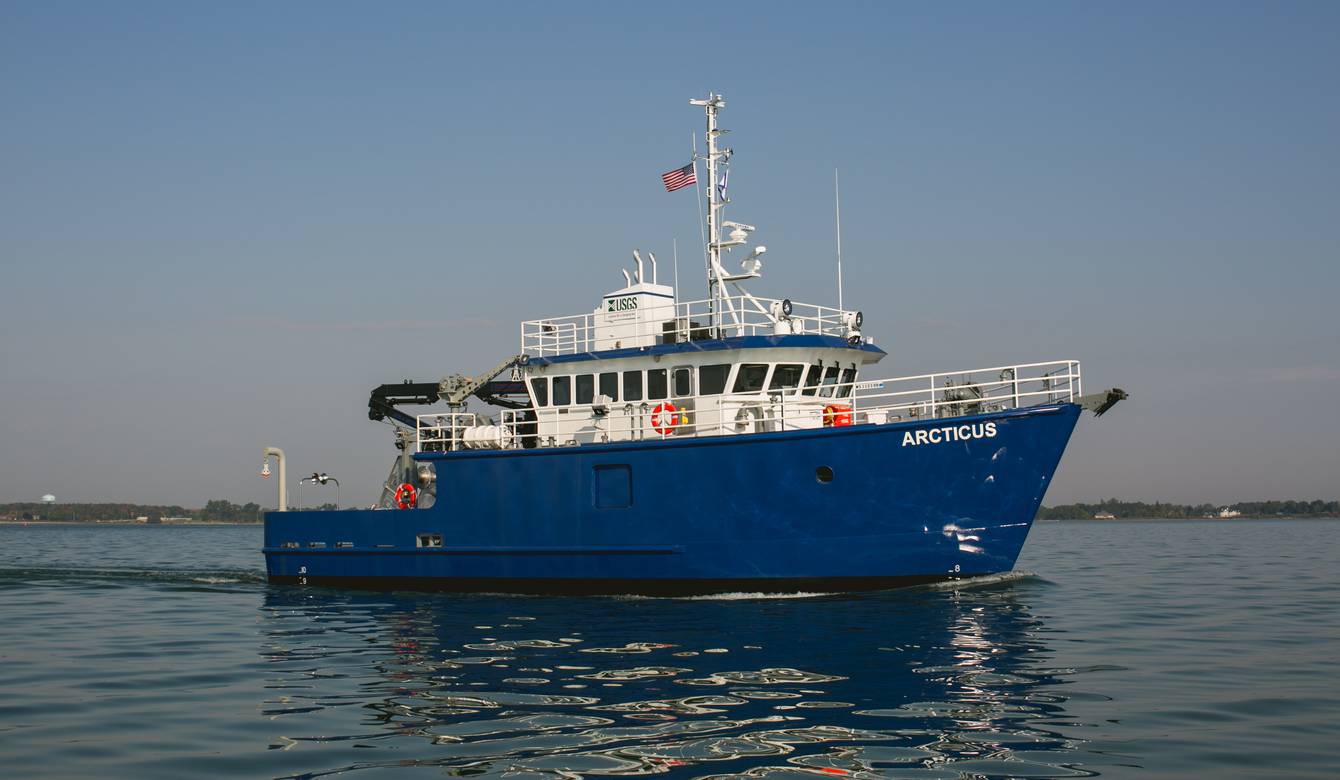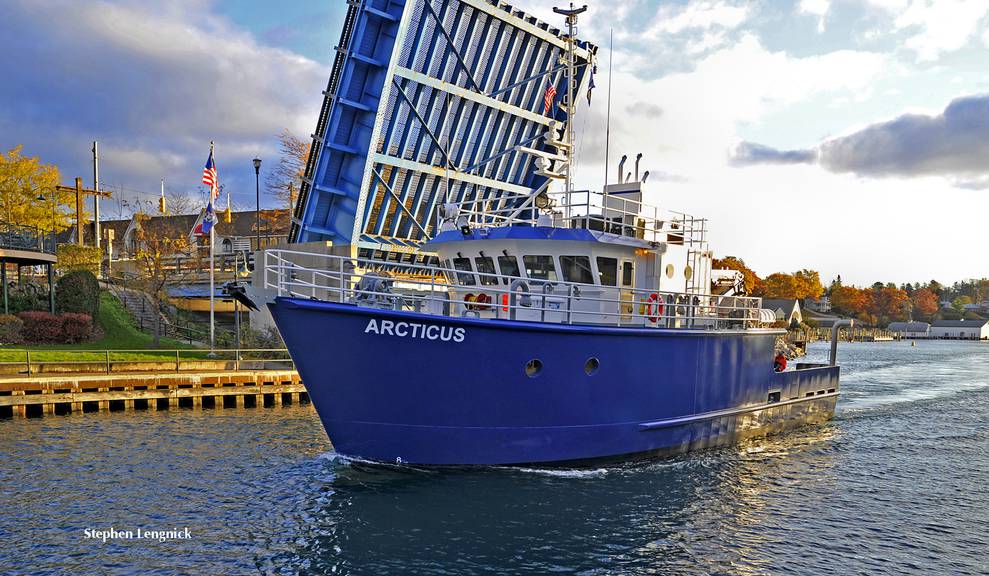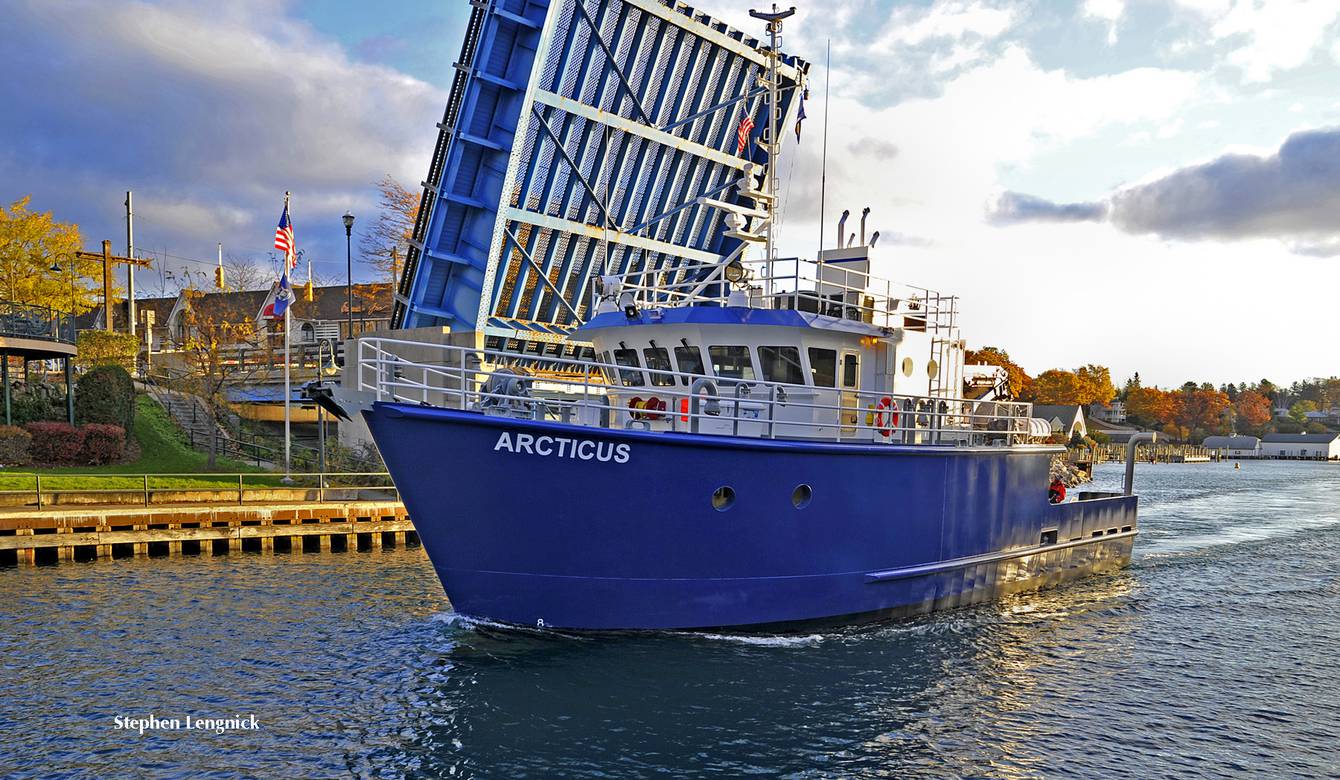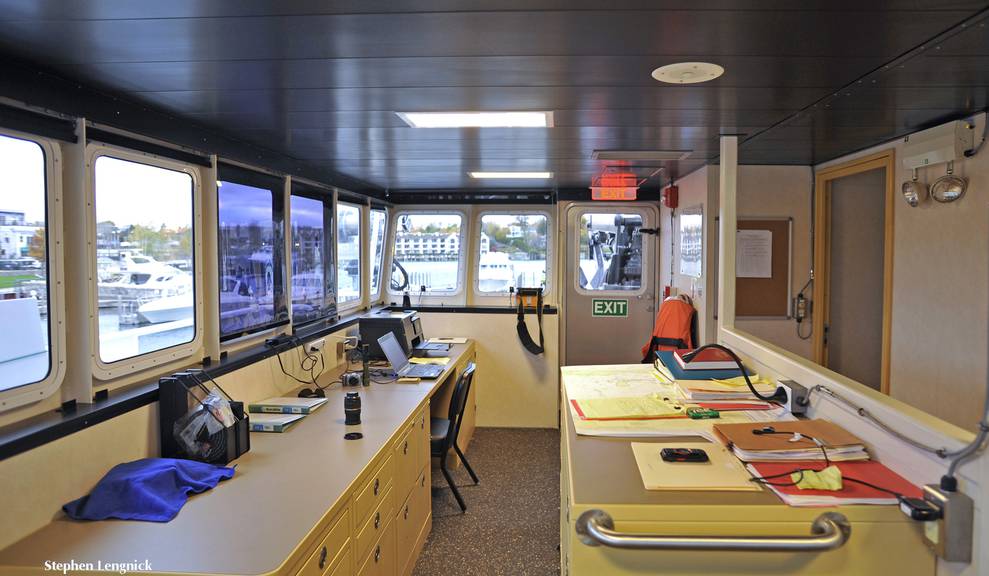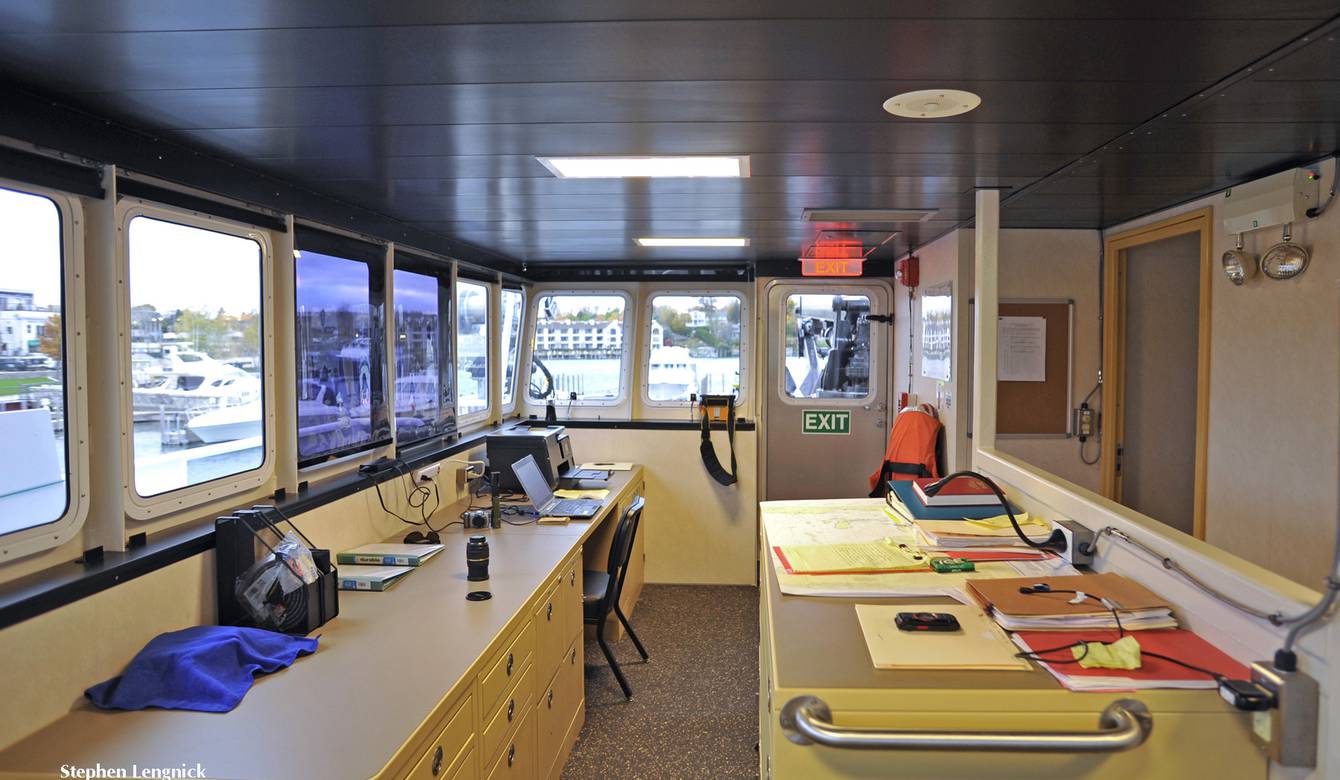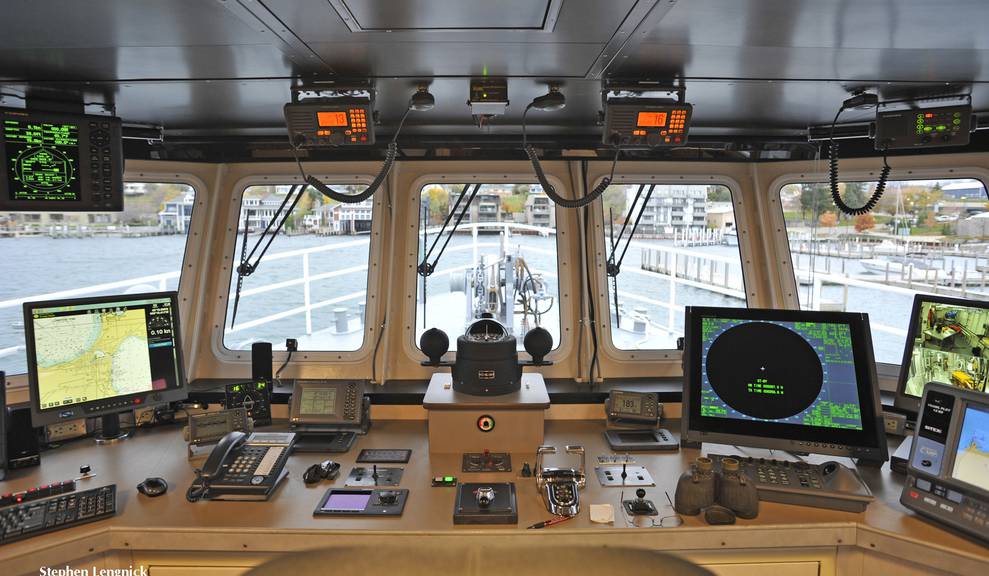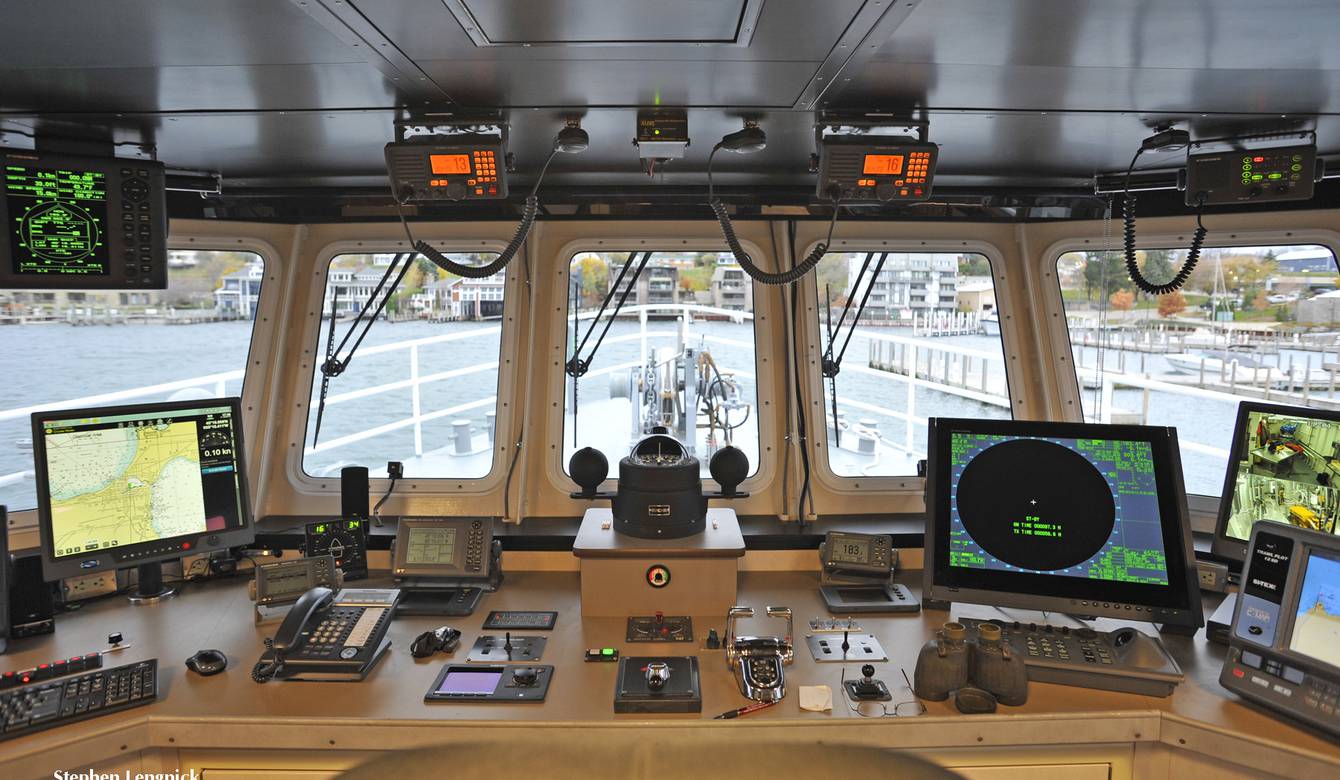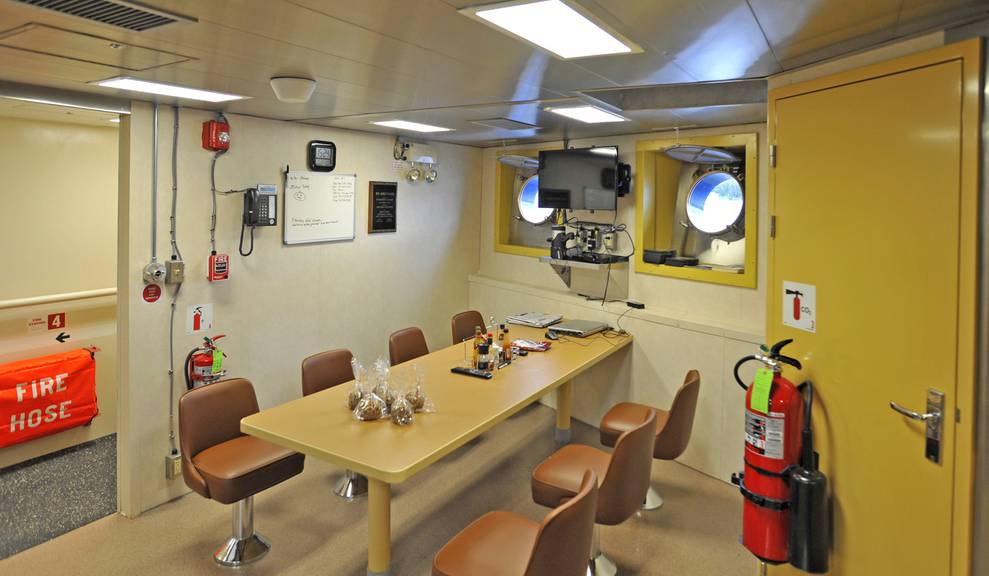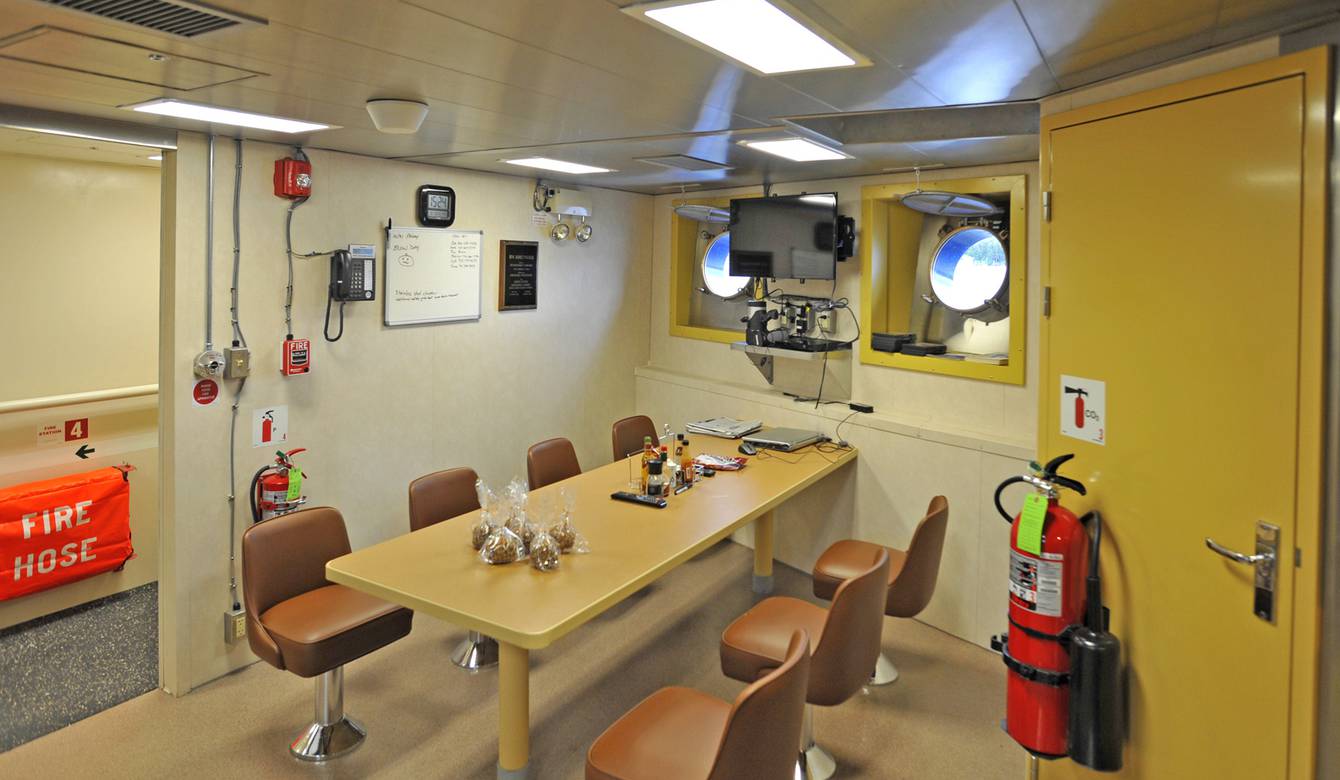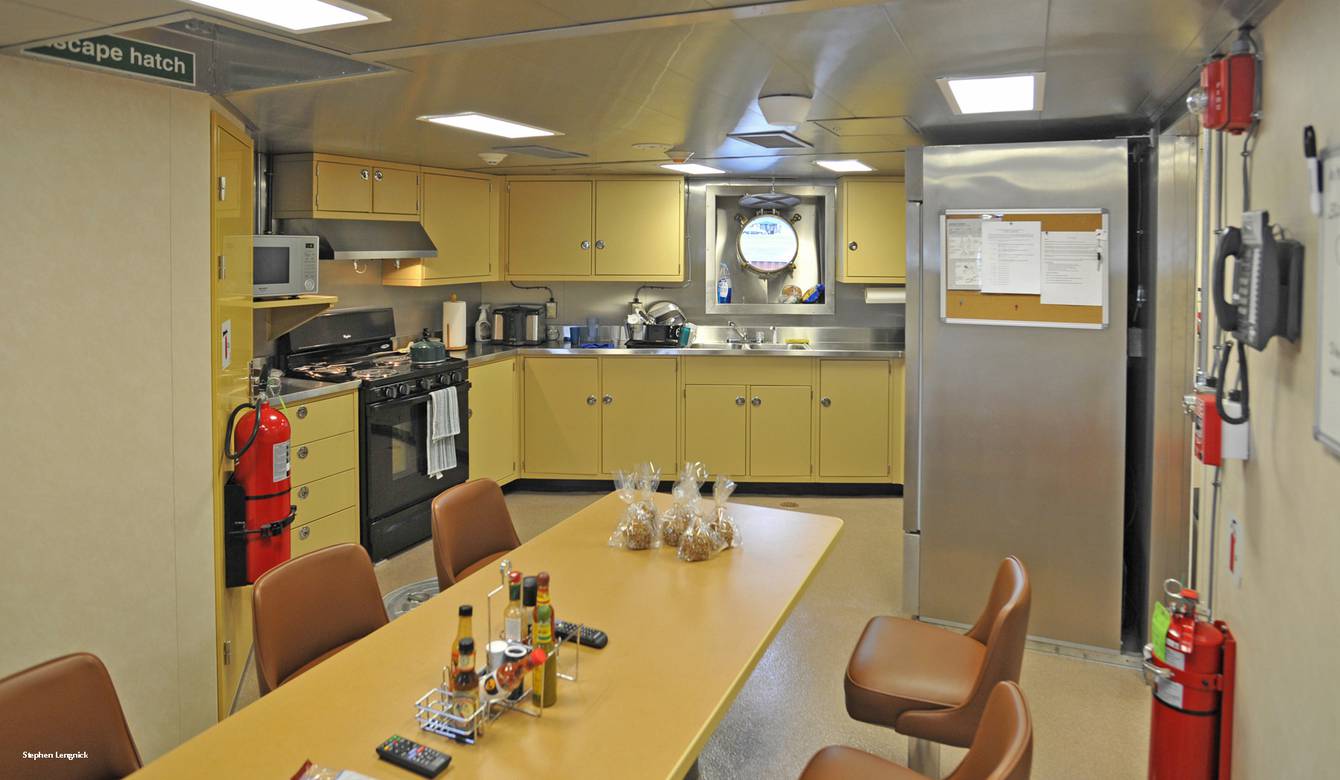 Specifications
Length Overall - 77' 05" (23.6m)
Length Waterline - 69' 11" (21.3m)
Breadth - 26' 00'' (7.9m)
Hull Depth - 11' 00'' (3.4m)
Full Load Navigational Draft - 8' 01'' (2.5m)
Full Speed - 10.5 Knots
Cruising Speed - 9.5 Knots
Hull and Superstructure Material - Steel
Full Load Displacement - 178 long tons (180 metric tons)
Lightship Displacement - 135 long tons (137 metric tons)
Dimensions, weight, performance and capacities are approximate. Please consult Burger Boat Company for complete details.